Marketing AI Institute Upcoming Events
Live and virtual events to help you on your AI journey.

Get access to on-demand recordings of all Marketing AI Institute events with an annual AI Academy for Marketers membership. Buy Now.
AI for Agencies Summit - Nov. 2, 2023 (Virtual)
Artificial intelligence presents your agency with unparalleled opportunities to drive efficiency and productivity, enhance creativity and decision-making, and deliver greater value to clients.
If you're a marketing agency practitioner and leader ready to reinvent what's possible in your business, AI for Agencies Summit is for you.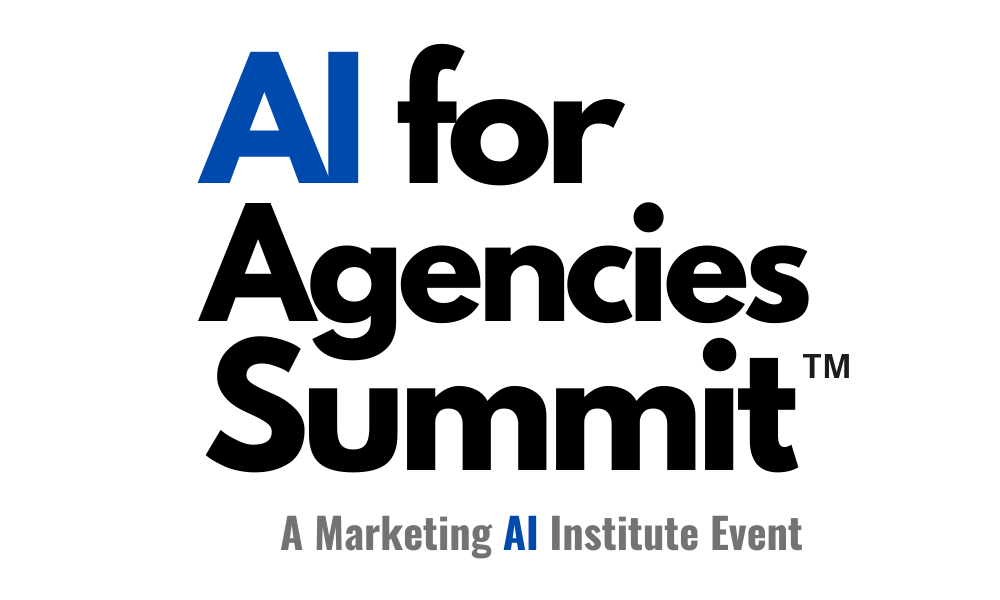 AI for Writers Summit - Feb. 29, 2024 (Virtual)
AI writing tools are rapidly transforming the art and science of storytelling. Everyone has access to affordable AI technologies. It's the understanding and application of AI that will differentiate you and your company moving forward.
If you are a writer, editor, or leader of a content team, it is essential that you take action to understand and apply AI.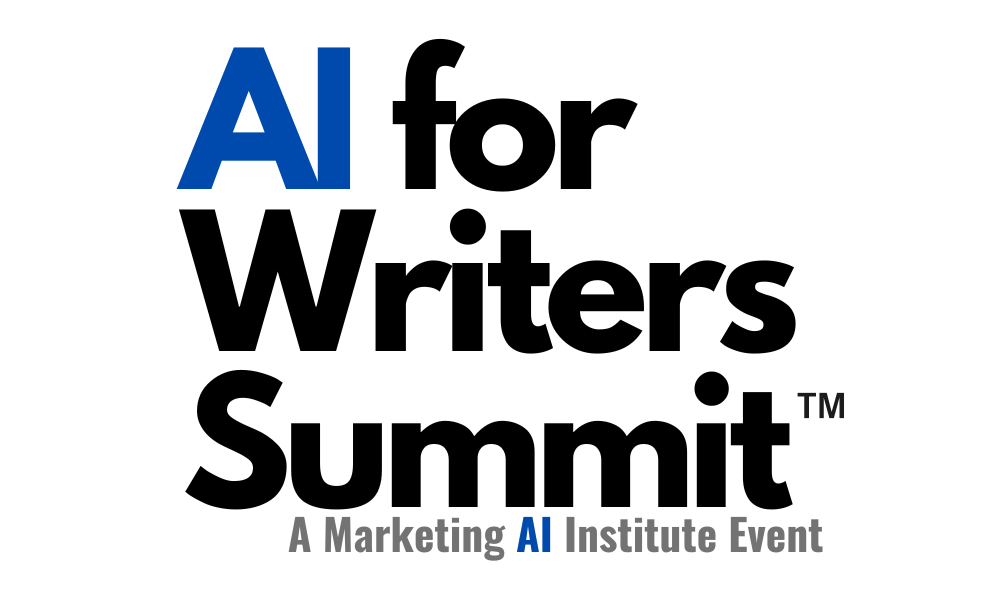 AI for B2B Marketers Summit - June 6, 2024 (Virtual)
AI can optimize B2B marketing efforts, predict what customers want next, and drive business growth. Gain valuable insights and practical knowledge on how in this virtual event designed specifically for B2B companies.
If you are a B2B marketer eager to unlock the power of AI in your marketing strategies, join us.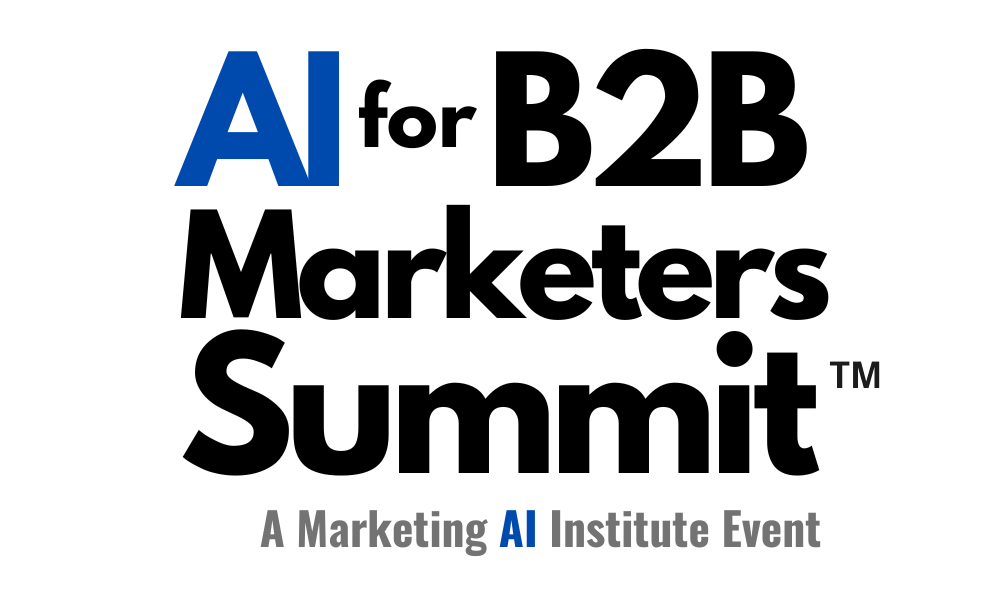 MAICON - Sept. 10 - 12, 2024 (Cleveland, Ohio)
The Marketing AI Conference (MAICON) is returning for a fifth year! MAICON helps marketers at all levels understand AI and its impact on marketing and business, educate their teams, pilot priority AI use cases, and develop a near-term strategy for successfully scaling AI.
Learn from top marketing AI leaders, who will share marketing AI case studies, methodologies, and technologies.