Marketing AI Speakers
Marketing AI Institute experts are available to present at your next conference or corporate event.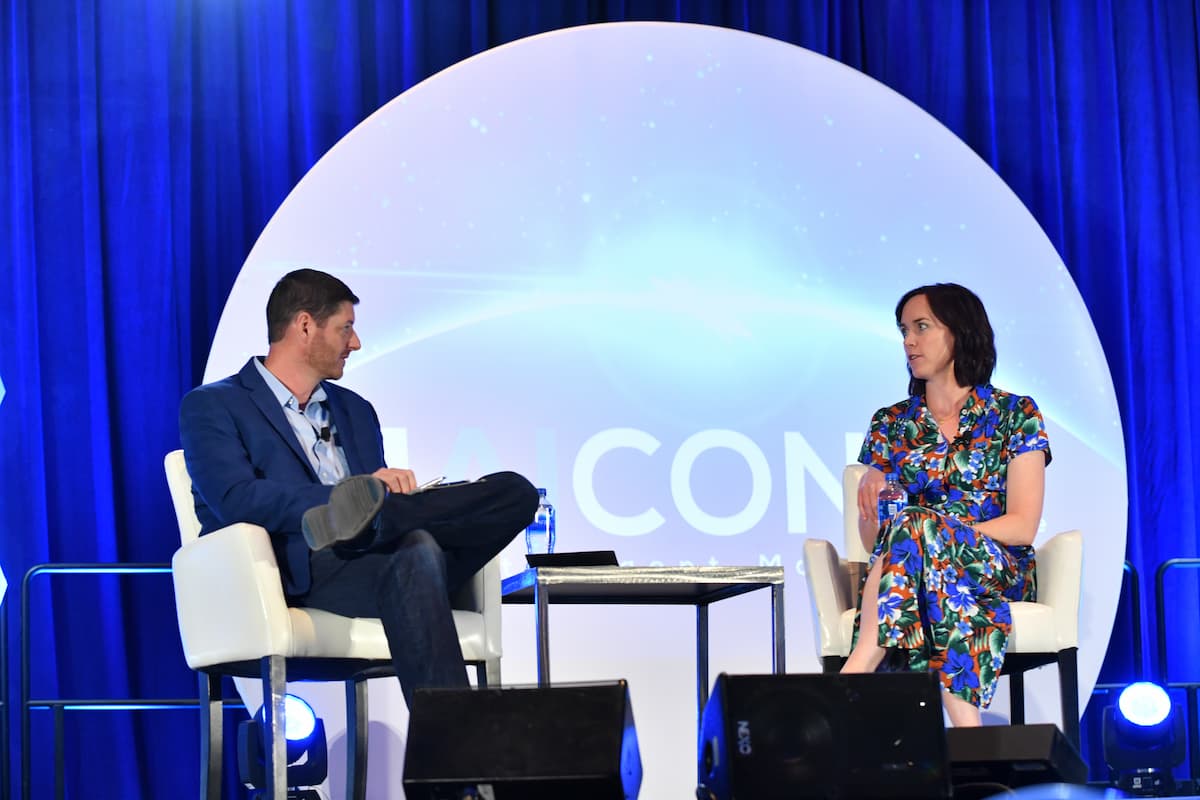 Bring Actionable AI Knowledge to Your Next Event
As AI dominates headlines, executives, marketers, and entrepreneurs need to understand the opportunities and obstacles AI presents to their businesses.
Speakers from Marketing AI Institute translate the buzz around AI into real-world knowledge and actionable insights. The result is an approachable, tactical conversation about the potential of AI and AI-related technologies like machine learning, deep learning, natural language processing, and cognitive computing.
Marketing AI Speaker: Paul Roetzer
Paul Roetzer, founder and CEO of Marketing AI Institute, is one of the world's leading voices on responsible AI for marketing, business, education, and society. He has presented hundreds of AI keynotes and workshops at corporate events and conferences, including ANA Masters of Data & Tech, Assurex CEO Summit, Content Marketing World, INBOUND, MarketingProfs B2B Forum, and Social Media Marketing World.
He is co-author of Marketing Artificial Intelligence: AI, Marketing, and the Future of Business; host of The Marketing AI Show podcast; and creator of the Marketing AI Conference (MAICON), AI Academy for Marketers, AI for Writers Summit, AI for Agencies Summit, and AI for B2B Marketers Summit.
His presentations are built to make AI approachable and actionable for practitioners and leaders. Sample presentations include:
The State of AI for Marketing and Business

The Future of Business is AI, or Obsolete

Dawn of the Next-Gen Marketer

Beyond ChatGPT: How AI Will Transform Your Company and Career

Intro to AI for Marketers

The (Artificially) Intelligent Enterprise: How to Grow Smarter with AI

The Applied AI Workshop

The Strategic AI Leader Workshop

The Intelligently Automated Marketing Agency

Investing in AI: How to Make Smarter Investment Decisions about AI-Powered Companies

AI for Higher Education

AI for CEOs

AI for CMOs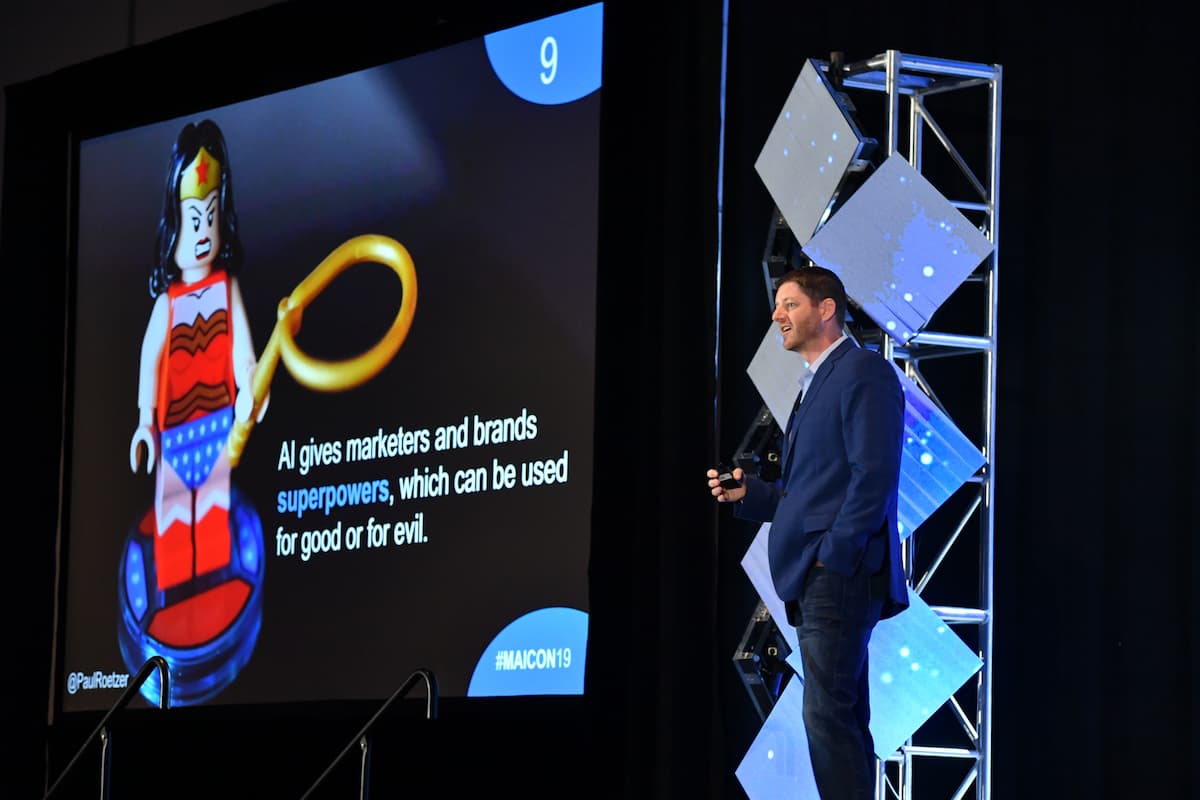 Marketing AI Speaker: Mike Kaput
Mike Kaput is the Chief Content Officer at Marketing AI Institute and the co-author Marketing Artificial Intelligence: AI, Marketing, and the Future of Business.
Mike has published hundreds of articles on how to use AI in marketing to increase revenue and reduce costs, and has first-hand experience using many marketing AI tools in his role as CCO.
He has presented on practical marketing AI applications at major conferences including:
ContentTech
MAICON
PRSA YouToo
MO Pros Summer Camp
American Advertising Federation
Transportation Marketing and Sales Association (TMSA) Annual Conference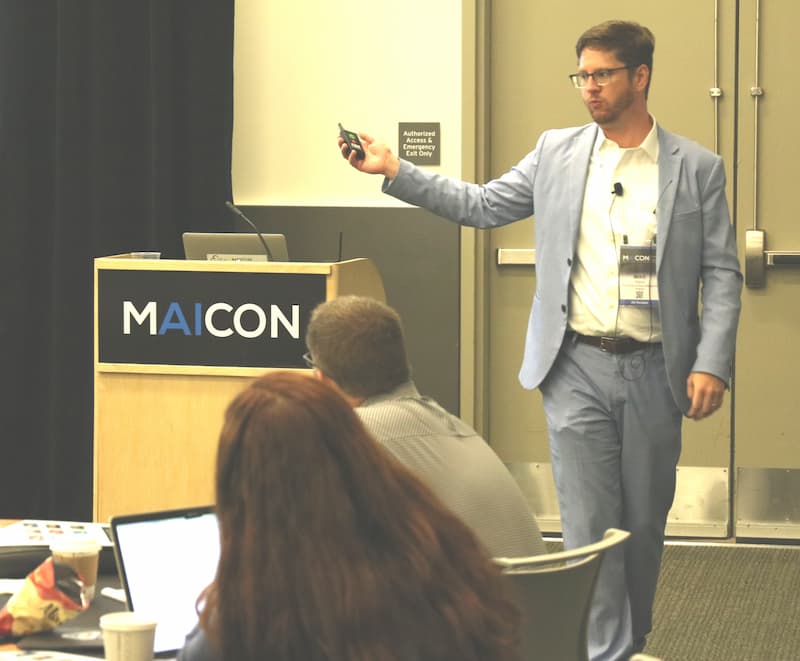 Book a Speaking Engagement
Interested in having a Marketing AI Institute speaker at your next event? Contact us to discuss details and availability.