The countdown is on.
We are less than a week away from the Marketing Artificial Intelligence Conference (MAICON)!
With speakers from top tech companies including Facebook, HubSpot, Softbank Robotics, and Publicis Sapient, among many others, MAICON will curate ideas and learnings from some of the brightest minds in the field.
Read on for a preview of five speakers taking the main stage at MAICON (and you can view the full list of speakers here).
1. Angela Pham, UX Content Strategist, Facebook
Pham is a storyteller, strategist and writer with a knack for turning complex things into compelling stories. As a UX content strategist at Facebook's News Feed and Stories team, she chooses the words they use in the interface for two billion people.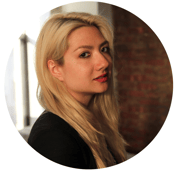 During her session, Automated but Not Autonomous: How to Talk to Users in a Machine Learning World, Pham will discuss how to give a human voice to machine enabled conversation technology.
2. Karen Hao, AI Reporter,
MIT Technology Review
As the artificial intelligence reporter for MIT Technology Review, Hao covers the advancements in, ethics of, and social impact of the technology. During her session, Is This AI?, Hao will answer the question on all our minds: What is AI, exactly?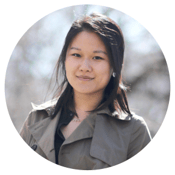 The question may seem basic, but the answer can be complicated. In fact, the boundaries of AI can get really confusing. This session will give you the confidence and framework to evaluate AI-powered marketing technologies.
3. Mitch Joel, President, Six Pixels Group
Joel is Founder of Six Pixels Group, an advisory, investing and content producing company that is focused on commerce and innovation. His first book, Six Pixels of Separation, is a business and marketing bestseller and his second book, CTRL ALT Delete, was named one of the best business books of 2013 by Amazon.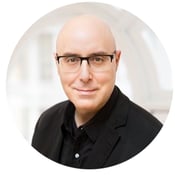 Joel will take the main stage to discuss the proliferation of voice assistants and smart audio during his session, Hello, Voice. This technology is scaling at an exponential pace, and it's more critical than ever that we, as marketers, have a thorough understanding of voice and the massive opportunity it presents.
You can follow him on Twitter @MitchJoel.
4. David Meerman Scott, Keynote Speaker and Marketing Strategist
Scott is a sales and marketing strategist who has spoken on all seven continents and in more than 40 countries to audiences of the most respected firms, organizations and associations. He's also the author of 10 books—three are international bestsellers—and is best known for The New Rules of Marketing & PR, now in its 6th edition.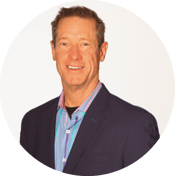 Scott will be joined on stage by Paul Roezter, MAICON creator, to discuss The Next Frontier in Marketing. As AI enables professionals across all marketing categories to solve problems and achieve goals more efficiently, making marketing more intelligent, it also has the potential to make brands more human. Scott and Roetzer will give marketers a roadmap on how to get there.
You can follow him on Twitter @dmscott.


5. Paul Roetzer, MAICON Creator and Marketing AI Institute Founder
Roetzer is founder and CEO of PR 20/20 and Marketing Artificial Intelligence Institute, and the creator of the Marketing Artificial Intelligence Conference (MAICON). As a speaker, he's focused on making artificial intelligence approachable and actionable, and helping change agents drive transformation through marketing talent, technology and strategy.


You'll see him on the main stage throughout the conference, but be sure not to miss his opening session on how to Become a Marketing AI Pioneer. During this session, he will go beyond the splashy headlines to explore a framework that makes AI approachable and actionable for every marketer. AI can be your competitive advantage. It can give you superpowers. But, you have to know how to get started.
You can follow him on Twitter @paulroetzer.
Sandie Young was formerly the Director of Marketing at Ready North. She started at the agency during the summer of 2012, with experience in magazine journalism and a passion for content marketing. Sandie is a graduate of Ohio University, with a Bachelor of Science from the E.W. Scripps School of Journalism.