Marketers and salespeople leveraging AI-powered technology need to be increasingly aware of—and working with—the IT side of the business.
Issues like cybersecurity, user privacy, and data ethics are no longer just technical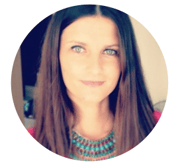 concerns, but realities that affect marketing and sales.
One AI-powered company that aims to help is CUJO AI. CUJO AI's solutions use machine learning to provide companies—including large telecoms—with a suite of digital protective measures.
We spoke with Indre Deksnyte, SVP of marketing at CUJO AI, to learn more about how the company uses AI and how AI is going to impact marketers.

1. In a single sentence or statement, describe CUJO AI.
CUJO AI is an AI-driven cybersecurity and network intelligence solutions for network operators.
2. How does CUJO AI use artificial intelligence?
CUJO AI is a comprehensive solution providing a broad portfolio of machine learning powered digital protection solutions, including:
Device Intelligence. Identify all devices on the network down to minute properties
Network Security. Secure all devices, from IoT to laptops and phones, with a holistic network firewall.
Content Controls. Control what devices connect to the network and whether they can access each other.
App and Website Filtering. Control what services, web or app, devices can access and how much time users can spend on those services.
Privacy. Block ad trackers and monitor data leaks from connected devices.
3. What are the primary use cases of CUJO AI for marketers?
Our solution is created to ensure end-user security and privacy in the connected home. Our technology is deployed to benefit network operators.
4. Who are your ideal customers in terms of company sizes and industries?
We currently work with leading telecommunication companies. In the United States, this includes Comcast and Charter Communications.
5. What makes your company different than competing or traditional solutions?
CUJO AI has the broadest portfolio of machine learning powered digital protection solutions. Our machine learning algorithms are deployed and trained at scale, covering as many as 18 million homes and 370 million endpoints for certain features/algorithms.
6. What do you see as the limitations of artificial intelligence as it exists today?
A big limitation is creating unbiased algorithms that can sort out the data without breaching user privacy and ethics in general.
7. What do you see as the future potential of artificial intelligence in marketing?
Leveraging the speed and automation afforded by AI allows to preserve resources and save time. It is a priority for any department, including marketing and sales. Effective use of your budget is possible only if you base your decisions on data.
Many tools that can elevate marketing and sales with the help of machine learning. Chatbots, voice search, or email automation are just the beginning. To create a truly personalized experience, we need to manage a lot of the information that is available to the person. Unfortunately, today we see that this effort raises multiple privacy concerns.
I think that the future of marketing will be driven by personalization. We need to ensure that privacy is not sacrificed in our quest to personalize every experience. Marketers need to work together and help each other to create AI-driven tools that focus on end-user needs.
8. Any other thoughts on AI in marketing, or advice for marketers who are just starting to explore the possibilities of AI?
Creating a valuable machine learning model requires a couple of elements. First of all, you should acquire first-party data with user consent. Using third-party data is risky—you never know how it was collected and sorted. It's also important to have a diverse set of data samples. Only then you will ensure that the algorithm is not biased. Your machine learning algorithm is only as good as the data you give it.
Paul Roetzer is founder and CEO of Marketing AI Institute. He is the author of Marketing Artificial Intelligence (Matt Holt Books, 2022) The Marketing Performance Blueprint (Wiley, 2014) and The Marketing Agency Blueprint (Wiley, 2012); and creator of the Marketing AI Conference (MAICON).