Artificial intelligence in marketing has dozens of use cases, and hundreds of AI-powered tools and technologies are available to help.
Personalization is one of the best and most tangible use cases marketers use today. These three industry leaders have an abundance of experiences and successes in AI for personalization.
Get to know them, read their content, and connect with these experts:
---
Jeanne Hopkins
Chief Revenue Officer
OneScreen.ai
Who is Jeanne?
Jeanne Hopkins is backed with 30+ years of expertise in marketing and sales. During her early days at HubSpot, she helped the company land the number two spot on the Inc. 500 Fastest Growing Companies list by generating 50,000 net new leads per month. She served as CMO at Lola.com (now Capital One), Ipswitch (now Progress), SmartBear, and Continuum (now ConnectWise), and executive marketing positions at Symmetricom (now Microsemi) and MarketingSherpa. Most recently, she was CRO at startups, HappyNest and SquadLocker.
Connect with Jeanne
Content from Jeanne

87% of OOH Marketers Are Missing Out
The truth is, traditional and digital OOH are different, which makes them the perfect complements to one another. Nearly all (94%) of marketers agree that OOH is the best at surprising and delighting viewers. Using OOH + DOOH gives you more ways to surprise and delight.
Jeanne's Presentation at MAICON 2022 (Register here)
How to Use Offline Marketing to Support Your Online Efforts
Using out-of-home (OOH) advertising to help digital marketers support online efforts is a growing trend. A case study published by Facebook in 2019 revealed that the combination of OOH and Facebook campaigns together was 13% more effective than Facebook ads alone, and it wasn't just generally more effective, it was more effective with the hardest-to-reach audiences. Further, the combination of Facebook and Instagram ads with OOH advertising was especially effective at reaching Generation Z and Millennials. Jeanne Hopkins, CRO at OneScreen.ai, the marketplace provider for buying and selling OOH advertising, discusses the options to integrate your brand with the real world, especially now as audiences emerge after the pandemic. And with the help of AI, Hopkins explains how OOH gives marketers the power to target prospects and measure impact like never before.
---
Christian Lachel
Chief Creative Officer
BRC Imagination Arts
Who is Christian?
As the Chief Creative Officer at BRC, Christian Lachel has spent over two decades leading projects from strategy and design through production and opening day. Lachel specializes in experiential design, tourism, sustainability, revenue, operations, project delivery plans and creative storytelling approaches for award-winning brand homes, flagships, tours, museums, cultural attractions, and global expo/event pavilions that excite audiences around the world, deepen customer loyalty and build emotional connections.
Some of Lachel's notable projects include Johnnie Walker Princess St., Jameson Distillery Bow St., Guinness Storehouse, NASA's Kennedy Space Center, Ford Rouge Factory Tour, The Rock & Roll Hall of Fame, and The Henry Ford Museum of American Innovation.
Lachel earned a degree in Design and Marketing at College of DuPage, a bachelor's in Entertainment Design from Art Center College of Design in Pasadena and Executive Education from Wharton Business School with a certificate in Business Analytics and Data Insights. Lachel is a LEED Accredited professional with U.S. Green Building Council and an industry leader on sustainable and inclusive design solutions. Lachel is a proud veteran of the United States Navy.
Connect with Christian
Content from Christian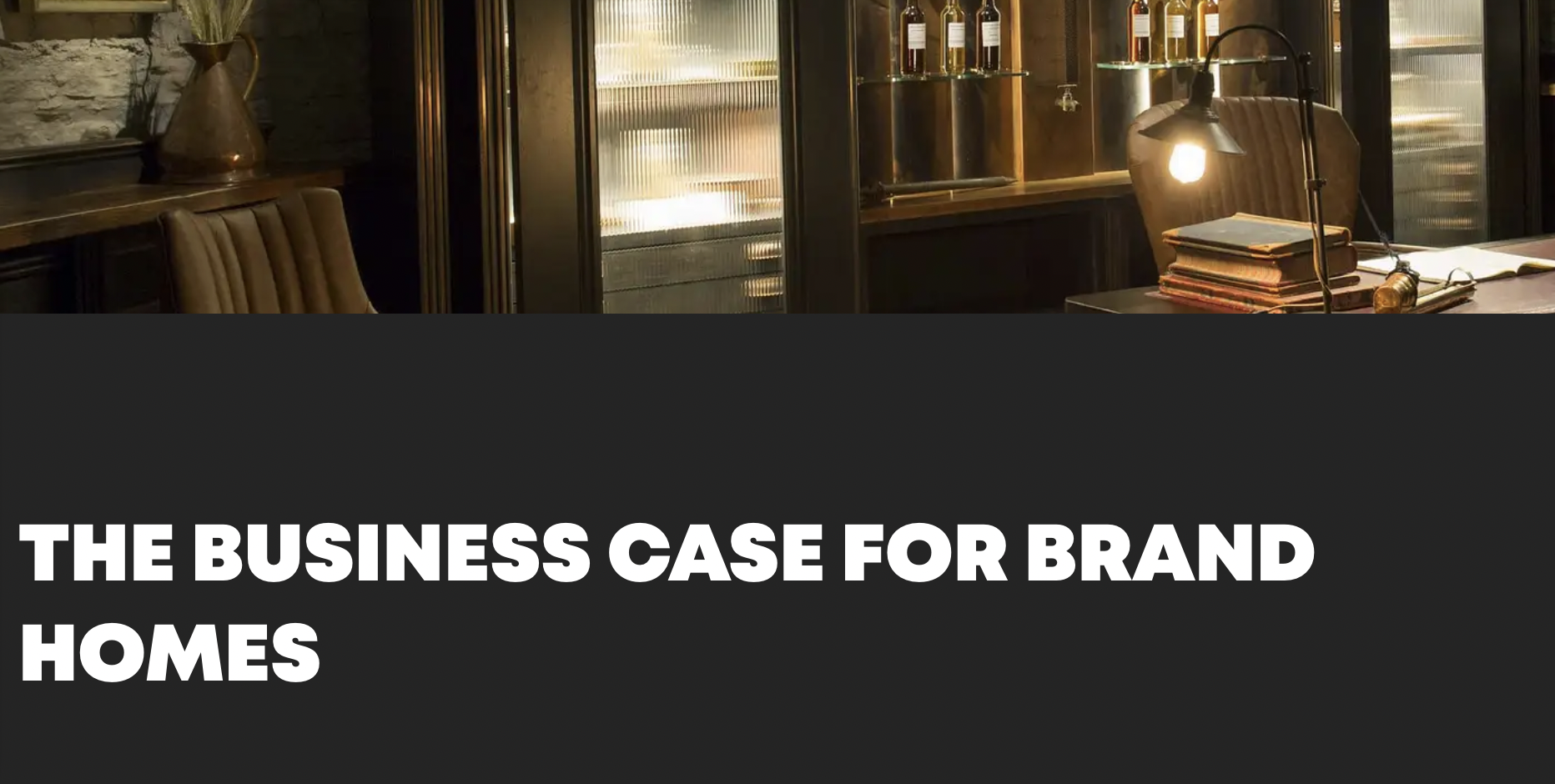 The Business Case for Brand Homes
With clear goals in hand, leaders can define success metrics that speak to the brand, community and economic impact they seek to create. Building this intention into the foundation of the brand home will ensure that it drives a return on investment/experience. That ROI/E should go beyond profit to include three-dimensional metrics like customer lifetime value and community benefit.
Christian's Presentation at MAICON 2022 (

Register here

)
Branded Destinations and New AI-Powered Hyper-Personalization
The newly opened Johnnie Walker Princes Street visitor experience pushes experiential marketing forward with the first AI-powered mass personalized whiskey journey. Discover how Diageo has leveraged this £85 million project to attract the next generation of consumers and launch this 200-year-old brand into a bold future of new drinks, occasions, and cultural moments.
With over 800 flavor combinations available, one could visit the Johnnie Walker Princes Street every day for more than two years and have a unique experience every time. This session will be an eye-opening conversation about integrating Al into the experiential marketing world, offering the audience a rare chance to hear how global brands are leading the way with innovative design and technologies to power mass personalization.
---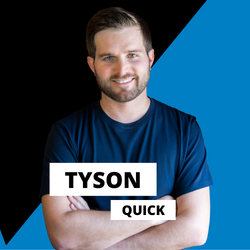 Tyson Quick
Founder & Chief Growth Officer
Postclick
Who is Tyson?
Many founders start companies out of their garages. Tyson Quick, Postclick's founder and chief growth officer, started what would become Postclick out of his car. He realized the shockingly low (2% to 4%) conversion rates accepted as normal by marketers and knew there had to be a way to fix it. The problem was the lack of relevancy and personalization from click to conversion. The solution would come to be known as Instapage.
As Instapage grew, Quick noticed that, while the company was successfully solving real marketing issues, digital marketers at enterprise organizations needed a robust solution to meet evolving industry needs. He began developing a product that would combine automation with expertise from industry leaders to improve efficiency, relevancy, and returns to enable businesses to scale. That was the beginning of Postclick.
Quick leads the growth strategy for Postclick, encouraging teams from marketing to product design to engineering to break down barriers and create innovative solutions that propel digital marketing into a new era. In 2020, he founded Meshnet, a blockchain fund, and he serves on the advisory board for Jounce, a low-cost email marketing platform.
Connect with Tyson
Content from Tyson and the Postclick Team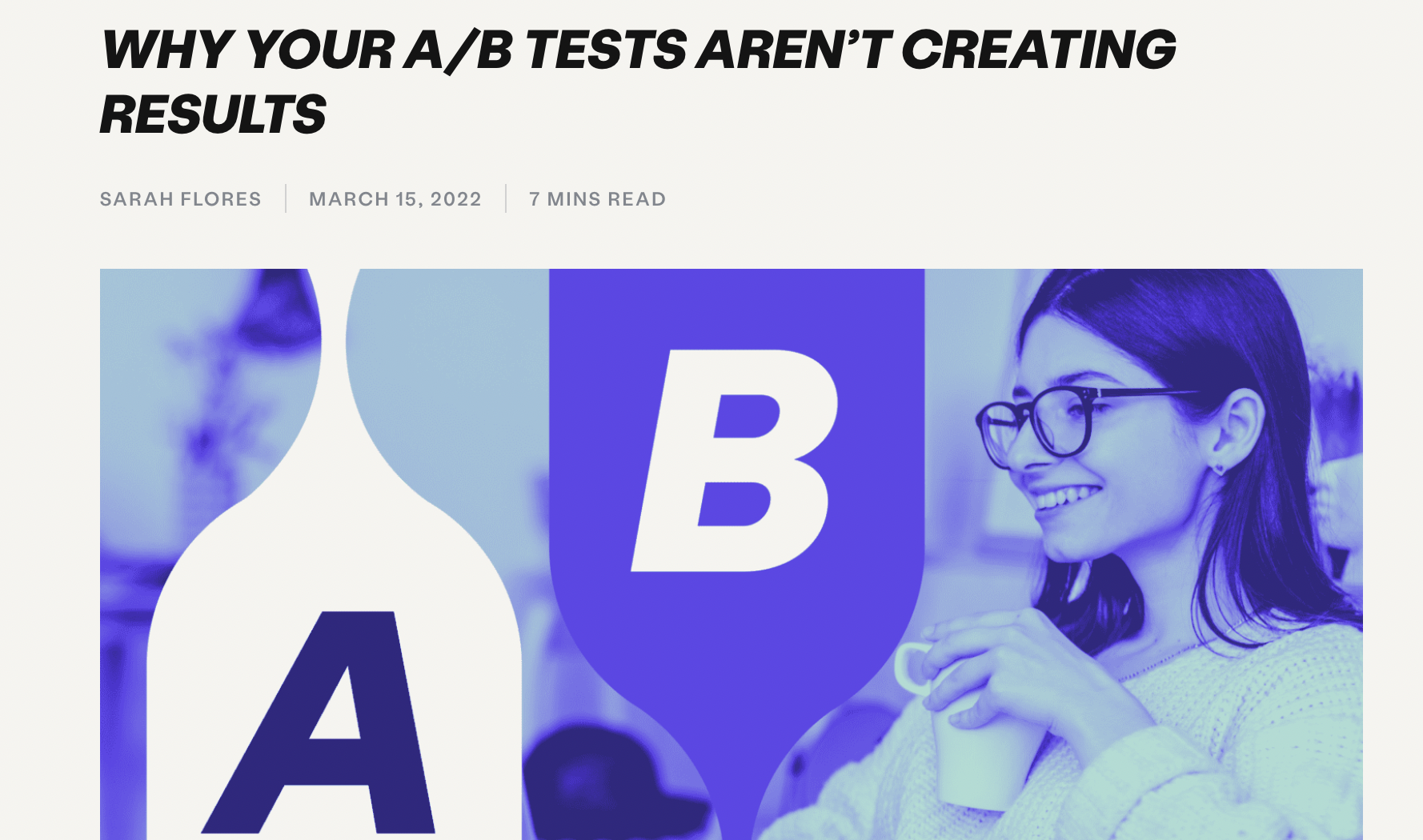 Why You're A/B Tests Aren't Creating Results
To understand how to craft the bet user experience, most marketers today rely on a series of A/B/n tests. Inherently, they must sacrifice clicks and conversions to an inferior asset version to search for insights. Not only does the process take time—it also yields mixed results in the long run.
Tyson's Presentation at MAICON 2022 (

Register here

)
Maximize Return on Ad Spend Using Personalized Landing Page Experiences At Scale
Marketers have used personalization to improve advertising conversions for decades. So, why are so few taking advantage of personalized landing pages for their Google and Facebook ad campaigns? The fact is, personalized landing pages are your best method for maximizing return on ad spend (ROAS) and improving customer lifetime value.
In this session, you will learn:
The challenges with creating personalized landing page experiences
A framework to help you define your personalization strategy
How to create personalized landing page experiences at scale and increase ROAS
Personalization is one of the most tangible, effective, and customer-centric ways to pilot and scale AI within your organization.
Follow and connect with these industry leaders, and if you're able, join us at MAICON 2022 Aug. 3-5, 2022 in Cleveland, OH!
Cathy McPhillips is the Chief Growth Officer at Marketing AI Institute.