OneSpot (@onespot) personalizes content for individuals at every stage of the buying cycle across digital channels. The key to doing that? Artificial intelligence.
OneSpot uses machine-learning algorithms to personalize content and match individual user preferences based on their behavior and characteristics. That kind of cross-channel personalization generates rich datasets that OneSpot's algorithms use to better target users with the right content again and again, helping brands create deep relationships with users through repeated, sustained engagement.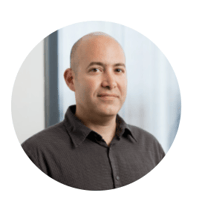 Additionally, OneSpot's solutions use all the data learned from consumer preferences to supercharge content strategy, identify gaps in editorial strategy and make recommendations about which topics work best.
We sat down with OneSpot's Chief Marketing Officer, Adam Weinroth (@aweinroth), to understand exactly how the company marries human and machine capabilities in content marketing.
In a single sentence or statement, describe OneSpot.
OneSpot is a technology platform used by big brands like Nestlé, L'Oréal, IBM, Whole Foods Market and Delta Faucet to personalize content across digital channels.
How does the company use artificial intelligence (i.e. machine learning, natural language generation, natural language processing, deep learning, etc.)?
OneSpot makes extensive use of machine learning technology to predictively personalize content based on user behavior, context and lookalike analysis. While many marketing personalization solutions take a more segment-based or rules-based approach, OneSpot is able to leverage machine learning to deliver personalized experiences that are individually relevant to each person. Since OneSpot works across different digital channels we get multiple "bites at the apple" for data profiling and the ability to drive repeat engagement with content. We call this unique approach Content Sequencing™.
In addition, OneSpot makes extensive use of natural language processing: we automatically ingest much or all of our customers' branded content, then algorithmically analyze and categorize that content to associate it with topics and subtopics. This technique is important for building and utilizing a robust picture of which content and topics each individual user would actually be interested in.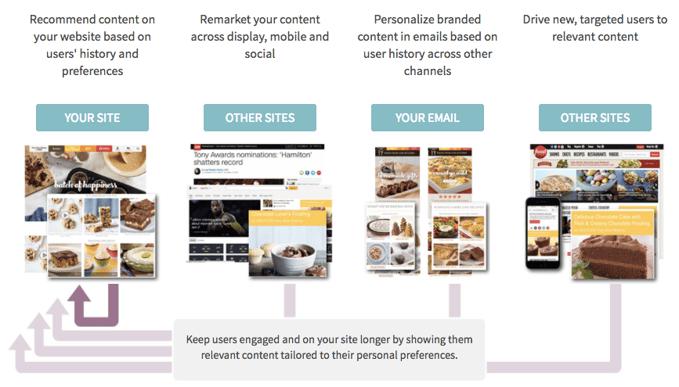 What do you see as the limitations of artificial intelligence as it exists today?
At a certain level, we think of AI and machine learning as the actionable siblings of big data. In that regard, there is a fundamental limitation in figuring out which data is important, where it should live and how it's made available to which applications. There's also a need for data gathered from AI applications to be stored and made similarly available to other applications that comprise the marketer's tech stack.
There is also a challenge, for marketing AI applications in particular, in recognizing users across channels and devices. Big consumer platforms like Amazon, Netflix, Facebook, Apple and others avoid this problem since their users are usually logged in. In the more anonymous spaces where brands show up, it's far more difficult to associate activity across channels and devices at the person level.
What do you see as the future potential of artificial intelligence in marketing?
One of the most interesting potential growth areas for marketing AI is moving from predictive to prescriptive. When marketing AI tools can go as far as suggesting how the next marketing dollar should be spent, potentially even executing that step, we'll reach a point where marketing AI is less experimental and more foundational.
What makes OneSpot different than competing or traditional solutions?
We're purpose built for content marketing for big brands. We work across the channels that matter most: website, email and paid display, mobile and social. And while there are some comparable content platforms that offer cross-channel personalization, we're the only one that's deeply integrated with the paid media ecosystem.
This is important because it enables us to get back in front of users many more times than you could otherwise, and it gives us a rich source of data for being more personally relevant faster and helping to avoid the "cold start" problem in gathering data for machine learning applications.
Who are the prototype customers in terms of company size and industries?
We work with Fortune 2,000 brands that have sizable content marketing portfolios and are highly data-driven—or moving in that direction. Currently, key verticals we're focused on are: CPG/beauty, retail/home, tech and financial services.
What are the primary use cases of your product(s) for marketers?
Turning content marketing into a personalized experience is one. The most prolific content marketers have lots of content. Consumers won't spend their time and attention with content that isn't relevant to their interests because they have infinite choice and complete control. OneSpot helps content marketers serve up that best needle in the haystack every time and in real-time in order to live up to that consumer expectation.
We also sustain engagement with content across channels. OneSpot is designed to work across various digital channels. This makes it possible to shift content marketing from one-time engagement to building true relationships over time.
Finally, we gain insights on how users are interacting with content. OneSpot provides highly actionable intelligence on which content topics and subtopics are attracting the largest audiences and driving the greatest degree of engagement. By visualizing a brand's content portfolio against these metrics, marketers can make smarter decisions about where to spend the next content marketing dollar and how to evolve their editorial strategy.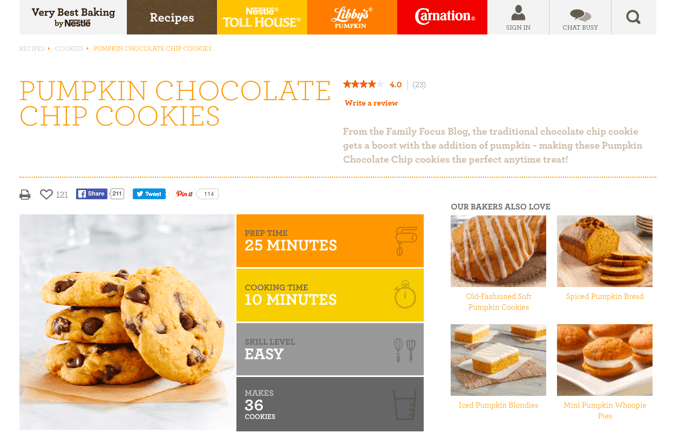 Any other thoughts on AI in marketing, or advice for marketers who are just starting to explore the possibilities of AI?
Stay focused on your objectives. While AI for marketing has tremendous potential, it's important to keep the underlying purpose of the program at the forefront of your thinking on where to experiment and invest in new AI capabilities.
Paul Roetzer is founder and CEO of Marketing AI Institute. He is the author of Marketing Artificial Intelligence (Matt Holt Books, 2022) The Marketing Performance Blueprint (Wiley, 2014) and The Marketing Agency Blueprint (Wiley, 2012); and creator of the Marketing AI Conference (MAICON).