As content marketers, we often love to rely on our gut. We have a hunch our audience will love a new content idea. Our feeling is that website visitors want a particular type of content asset. A few positive comments on our blog give us the sense our audience is responding well to our messages.
Atomic Reach wants to take some of the guesswork out of content marketing. The company's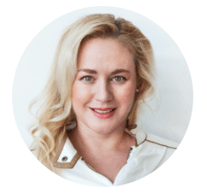 artificial intelligence and machine learning technologies analyze data from your content marketing efforts, then delivers intelligent suggestions about which content will be most effective next.
The result is content that reads exactly how your audience expects it to, which translates into higher engagement and better results. We talked to Atomic Reach Marketing Director Kerri Henneberry to learn how the company does it.
In a single sentence or statement, describe Atomic Reach?
Atomic Reach has developed Atomic AI, an artificial intelligence platform that delivers deep insights on critical data points that influence and affect the performance of text-based content. In knowing and understanding these data points, content marketers can craft highly targeted messaging, resulting in increased engagement.
How does the company use artificial intelligence (i.e. machine learning, natural language generation, natural language processing, deep learning, etc.)?
We use machine learning technology and artificial intelligence to understand and score content on our measures. Our cognitive system understands the context and makes intelligent edit suggestions to help writers create more effective content.
We use a collection of models built from neural networks that examine 23 highly researched measures of language and structure, which we continuously grow to improve results. As the system continues to take in data, adding to the three million articles existing in its database, the platform is regularly monitored to ensure that its output—seen in editing recommendations and key data points—truly delivers helpful and easy to implement content tweaks.
What do you see as the limitations of artificial intelligence as it exists today?
Machines are beginning to understand language in very specific ways—like how Siri can look up the nearest Italian restaurant for you or how our context engine can make intelligent and accurate suggestions to improve readability. But they're not yet capable of inferring consequences.
What do you see as the future potential or artificial intelligence in marketing and sales?
We are building a future in which hyper personalized and interactive communications are defined, created and delivered at the hands of intelligent communications and marketing engines.
Continued scientific advancements in machine-based linguistic comprehension and artificial intelligence capabilities are enabling the automation of tasks that are typically managed by people. As a result, the role of the individual will change to that of a maestro conducting a symphony.
Exploiting billions of disparate data points, well beyond the functional capability of the human brain, artificial intelligence advancements in the enterprise of "creativity" is deepening.
The marketer's paradigm will change to a position where people will provide a machine with a set of inputs based on a problem or objective, and the AI engine will create the marketing and communications campaign across all of its facets from asset and message creation all the way to intelligent distribution.
What makes Atomic Reach different than competing or traditional solutions?
Unlike other platforms that simply measure grammar and spelling, we apply language-based artificial intelligence targeted towards improving the readability of content.
After many years of research and development, we learned that readability is the most critical element of marketing communications. With content that has a readability that matches the audience's reading habits, you are ensuring that your message is clear, easily received, well understood and valued by your audience.
It is hard for the human brain to consciously measure readability, and even when the writer is aware it is hard for them to figure out what to change to effectively affect the readability of a piece of content. Atomic AI takes out the guesswork and simplifies the process through its advanced cognitive system that understands the context and makes intelligence suggestions. This helps fine tune content to match the readability that the audience prefers.
Who are the prototype customers in terms of company size and industries?
Any large company that produces communication material.
What are the primary use cases of Atomic Reach for marketers and sales professionals?
Atomic Reach's product, Atomic AI, can be used by content marketers in any industry who are looking to better engage with their audience. We have medium to large customers in verticals spanning healthcare, consumer brands, and media and entertainment. We are able to provide insights and feedback on all forms of written content, including articles, website content, whitepapers and social media posts.
Any other thoughts on AI in marketing, or advice for marketers who are just starting to explore the possibilities of AI?
Use of AI in marketing is still relatively new. We are always looking for different and more efficient ways to do things. AI will not only change our workflows and how we produce and manage content, but also our relationship to communications. AI will surface highly targeted and meaningful insights allowing marketers to focus and become skilled in adjusting and editing content. They'll work in parallel with a machine.
Paul Roetzer is founder and CEO of Marketing AI Institute. He is the author of Marketing Artificial Intelligence (Matt Holt Books, 2022) The Marketing Performance Blueprint (Wiley, 2014) and The Marketing Agency Blueprint (Wiley, 2012); and creator of the Marketing AI Conference (MAICON).