Within 90 to 120 days, users of Beehive, a marketing platform, report an average increase in customer retention of 4% to 6%. The platform, which is primarily used by gaming and iGaming (online gambling) companies, uses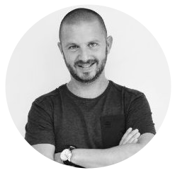 machine learning to automatically measure and optimize marketing activities across channels.
Beehive's algorithms can forecast user behavior, segment customers and automate marketing activities, freeing up marketers to focus on driving results with campaigns. We spoke with Beehive CEO Adi Dagan (@adida8) to learn how the company does it.
In a single sentence or statement, describe Beehive?
Beehive is a data-driven marketing platform that helps marketers create a personal, multi-channel marketing experience for each of their customers. It focuses on increasing brand engagement, resulting in increased conversion and retention rates, and ultimately a boost to the business' bottom line.
How does Beehive use artificial intelligence (i.e. machine learning, natural language generation, natural language processing, deep learning, etc.)?
We implemented machine learning capabilities at the core of our product to constantly measure and optimize the performance of every marketing activity, ensuring maximum ROI.
The idea is to give the marketer a super-slick interface they can work with, which goes beyond human limits by running endless split tests. On the other side of the product, we forecast specific customer behaviors (such as a customer being a potential VIP or running the risk of churn) by using our predictive modeling algorithms.
What do you see as the limitations of artificial intelligence as it exists today?
I believe that the utilization of AI is still very much in its infancy. And as with any new technological developments, there's a lot more to be done. I don't think we are at a stage where AI can fully manage human cycles, and this is something we're witnessing with our clients at Beehive. We still have a long way to go to fully understand how best to master this extremely powerful technology, and until we do so, humans will continue to be an integral part of the daily routine.
What do you see as the future potential of artificial intelligence in marketing and sales?
As I said, there's a lot more to be done. Over the past six months, we have been working on a game-changing product that will combine the immense power of our predictive modeling engine with machine learning features, which will soon go to beta testing.
What makes Beehive different than competing or traditional solutions?
Beehive provides tangible tools that marketers can actually use. We put serious thought into the design of each feature, to make the product slick and allow the user to make the best of it. Beehive is unique in providing the marketer with a product that is 100% tailored to their daily routines, making AI a commodity anyone can use.
Who are your prototype customers in terms of company size and industries?
One of the things I am most proud of is the breadth of our client portfolio, which includes publicly traded companies with thousands of employees, as well as small startups with no more than 20 on staff. We specialize in gaming and iGaming, and have the pleasure of collaborating with some of the best companies out there.
What are the primary use cases of Beehive for marketers and sales professionals?
Mainly customer segmentation and marketing automation. Marketers spend a huge amount of time segmenting their customer base, making sure it's up to date, and creating relevant marketing campaigns accordingly. This is exactly what Beehive does for marketers. It fully automates this cycle, allowing them to focus on areas where the machine can't help (at least yet) like content optimization and split testing around it.
We witness incredible growth with our customers who chose to fully integrate Beehive into their core daily activities increasing all KPIs across the board. On average, clients report an increase of 4% to 6.5% in retention rates within 90 to 120 days, pushing the customer value upwards exponentially.
Any other thoughts on AI in marketing, or advice for marketers who are just starting to explore the possibilities of AI?
Marketers today realize that they must integrate AI into their marketing activities, each according to their needs and resources. Having said that, the marketer must clearly define the problem they need to resolve and make sure they choose the most suitable and accessible tool on the market. Otherwise, you'll end up with a product you are not really sure what to do with. We saw that trend when big data first emerged, and people bought big data solutions because they were being told they needed them, without truly understanding why.
It feels like there is still plenty of untapped potential in AI marketing. A full end-to-end solution that will optimize both customer acquisition, as well as conversion and retention, will dramatically change marketers' routines, positively impact the industry as a whole, and eliminate those companies that do not embrace the opportunity.
Paul Roetzer is founder and CEO of Marketing AI Institute. He is the author of Marketing Artificial Intelligence (Matt Holt Books, 2022) The Marketing Performance Blueprint (Wiley, 2014) and The Marketing Agency Blueprint (Wiley, 2012); and creator of the Marketing AI Conference (MAICON).