How are you evaluating your content to see what's working and what's not?
Engaging consumers with relevant content that matters to them is a great way to create meaningful connections and differentiate yourself from competitors.
And AI-powered content marketing can create real value for your business by achieving these content milestones—without adding hours of work to your plate.
The result? Higher-ranking, more relevant content that's surfaced more often to your ideal audience. The process is more efficient and profitable for you, and yields more value for your customers and prospects.
If you're interested in learning more, watch the on-demand webinar, 5 Use Cases for AI in Content Marketing. Marketing AI Institute founder Paul Roetzer is joined by MarketMuse co-founder and Chief Product Officer Jeff Coyle to discuss several exciting use cases for AI in content marketing, including ways you can use natural language generation (NLG) to make your content smarter.
After this webinar, you'll be able to:
Identify gaps and opportunities in yours and competitive content.
Prioritize topics on which to focus.
Predict and improve performance prior to publishing.
Create content drafts using natural language generation.
Increase efficiency across the entire content process.
Click here to watch the webinar now.
About the Speakers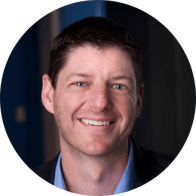 Hosted By:
Paul Roetzer is founder and CEO of PR 20/20 and Marketing Artificial Intelligence Institute; author of The Marketing Performance Blueprint (Wiley, 2014) and The Marketing Agency Blueprint (Wiley, 2012); and the creator of the Marketing Artificial Intelligence Conference (MAICON) and AI Academy for Marketers.
Presented By: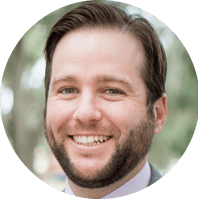 Jeff Coyle is a data-driven search engine marketing executive with more than 18 years of experience in the search industry managing products and website networks.

Jeff is the Co-founder and Chief Product Officer for MarketMuse, where he is focused on helping content marketers, search engine marketers, agencies and e-commerce managers build topical authority, improve content quality and turn semantic research into actionable insights.

Before co-founding MarketMuse, Jeff owned and operated his own inbound marketing consultancy and managed the Traffic, Search and Engagement team for TechTarget, a leader in B2B technology publishing and lead generation.
Ready to Continue Your AI Learning?
Visit our free webinar series page to register for upcoming events, and access all on-demand webinars.
And check out AI Academy for Marketers, our members-only online education platform and community. The Academy features dozens of on-demand courses and certifications taught by leading AI and marketing experts.
The courses are complemented by additional exclusive content, including:
Live monthly

Ask Me Anything sessions

with instructors.
The

Answering AI series

of quick-take videos that provide simple answers to common AI questions.
Keynote presentations

from the Marketing AI Conference (MAICON).
AI Tech Showcase

product demos

from leading AI-powered vendors.
Visit www.MarketingAcademy.ai to get started!
As Chief Content Officer, Mike Kaput uses content marketing, marketing strategy, and marketing technology to grow and scale traffic, leads, and revenue for Marketing AI Institute. Mike is the co-author of Marketing Artificial Intelligence: AI, Marketing and the Future of Business (Matt Holt Books, 2022). See Mike's full bio.