Data is crucial to building personalized customer experiences, and luckily, there's no shortage of it.
But, don't rush to get your degree in data science just yet. There are evolving tools and techniques to make sense of large and sophisticated data sets for us.
Interested in learning more? Join the Institute and consumer intelligence provider Mobilewalla for an exclusive webinar that teaches you how to harness AI and data for business success.
During the webinar (now available on-demand), Mobilewalla SVP, Laurie Hood,
will teach you:
Why marketing is becoming more analytical and data science driven—and what to do about it.

Why enriching your data will improve your predictive models and deliver superior results.

How to use data and machine learning to increase the impact of your marketing programs.
Hosted by Marketing AI Institute CEO Paul Roetzer, the webinar is a must-attend for business leaders who want to build a competitive advantage with AI and data.
About the Speakers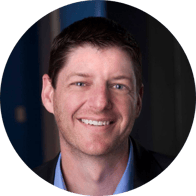 Hosted By:
Paul Roetzer is founder and CEO of PR 20/20 and Marketing Artificial Intelligence Institute; author of The Marketing Performance Blueprint (Wiley, 2014) and The Marketing Agency Blueprint (Wiley, 2012); and the creator of the Marketing Artificial Intelligence Conference (MAICON) and AI Academy for Marketers.
Presented By: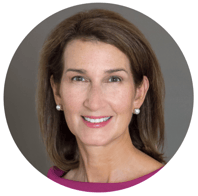 Laurie Hood is the Senior Vice President of Marketing for Mobilewalla. She is responsible for all aspects of Mobilewalla's marketing strategy including messaging and positioning, brand awareness, demand generation, and sales enablement. She brings extensive experience in technology marketing and product management to Mobilewalla, most recently holding leadership roles at Equifax and IBM, through their acquisition of Silverpop, a marketing automation company.
Earlier in her career, Laurie worked with several marquee companies, including KnowledgeStorm, S1 Corporation, and Accenture, gaining marketing, product management, and business partner management experience. She graduated from Clemson University and resides in Atlanta.
Ready to Continue Your AI Learning?
Visit our free webinar series page to register for upcoming events, and access all on-demand webinars.
And check out AI Academy for Marketers, our members-only online education platform and community. The Academy features dozens of on-demand courses and certifications taught by leading AI and marketing experts.
The courses are complemented by additional exclusive content, including:
Live monthly

Ask Me Anything sessions

with instructors.
The

Answering AI series

of quick-take videos that provide simple answers to common AI questions.
Keynote presentations

from the Marketing AI Conference (MAICON).
AI Tech Showcase

product demos

from leading AI-powered vendors.
Visit www.MarketingAcademy.ai to get started!
Sandie Young was formerly the Director of Marketing at Ready North. She started at the agency during the summer of 2012, with experience in magazine journalism and a passion for content marketing. Sandie is a graduate of Ohio University, with a Bachelor of Science from the E.W. Scripps School of Journalism.