BrightEdge has more than 1,500 customers—including more than 50% of the Fortune 100—who trust the company to deliver content marketing and SEO solutions. Now, the company offers an AI-powered product that integrates directly with its existing platform. BrightEdge Content uses artificial intelligence to help marketers build content strategy, score and optimize content, and activate that content across various online channels.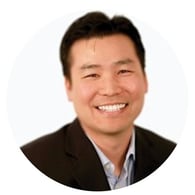 We spoke with BrightEdge CTO and cofounder Lemuel Park (LinkedIn) to learn how the solution delivers superior results for marketers using AI.
In a single sentence or statement, describe BrightEdge.
BrightEdge is a global leader in SEO and content performance marketing. BrightEdge blends search intent discovery, optimized content creation, and performance measurement into one integrated solution. Trusted by 57 of the Fortune 100, our mission is to empower digital marketers to maximize their personal and professional performance.
How does BrightEdge use artificial intelligence (i.e. machine learning, natural language generation, natural language processing, deep learning, etc.)?
BrightEdge Content is our new AI-powered product that is natively integrated into the BrightEdge Platform. BrightEdge Content blends the best of search marketing and content marketing practices to power the development, activation, and automated optimization of Smart Content, content that is self-aware and self-adjusting, improving content discovery and engagement.
Smart Content is:
Discoverable

—

Driven by a deep understanding of consumer intent.

Always on and always optimized

— Adaptive, dynamic and relevant.

Profitable

— Primed conversion, easily activated, and integrated across multiple devices and multiple digital marketing channels.
BrightEdge Content has three AI-powered components, which are:
Content Discovery
Leveraging insights from BrightEdge Data Cube and the machine learning capabilities of BrightEdge DataMind, BrightEdge Content surfaces high-value topics through content briefs that target different content strategies, such as stopping competitive threats or capitalizing on local demand. Content briefs assess the ROI of new content items and prioritize their development by unveiling insights such as topic opportunity, consumer intent, characteristics of top competing content, and recommendations for improving content performance.
Content Development
Using a customizable workflow that adapts to marketers' review and approval needs, BrightEdge Content guides the content production with a content coach that scores the quality and relevance of each piece of content produced. A full-fledged content editor automates the most important—and time-consuming—tasks of content production, such as header tags, cross-linking, copy optimization, image editing, highly optimized CTAs that drive performance, and embedded performance tracking of website traffic and conversion.
To ensure content adapts to changes in customer and market demand over time, BrightEdge Content injects dynamic content recommendations into every piece of Smart Content created, as well as any existing website page. The recommendations are relevant to the page content, keeping website visitors engaged and ultimately converting. Additionally, because the search landscape changes so frequently, Smart Content automatically adjusts to changes in content formats and standards.
Content Activation
With a click of a button, marketers can activate new content at any time. Each piece of content is optimized for organic performance and customer experience—such as schema for structure, AMP for better mobile experiences, and Open Graph for Facebook. Marketers can amplify their content in social networks for greater visibility.
What do you see as the limitations of artificial intelligence as it exists today?
One of the biggest issues with AI is the source data: if the source data is impaired, the AI engine will not be able to create the proper algorithm that produces the predictions or recommendations that will produce results.
An example would be ecommerce, where consumers will consult YouTube for unboxing videos, toggle between mobile and desktop devices, and consult other third party-sites for opinions before they make a final purchase. If the source data was the only information gathered from the ecommerce site, then the full picture would be harder to complete.
What do you see as the future potential of artificial intelligence in marketing and sales?
There are still many unmet marketing and sales challenges that await AI's help. To name a few:
Consumer trend prediction.

Automated content optimization.

Individualized marketing nurture campaigns.

Self-learning marketing attribution modelling.

Self-learning website content strategy and optimization.
We're still at the embryonic stages of leveraging an intelligent model. There's been hype about new machinery, but we're still stuck in a world where we are focused on single source attribution models, we follow consumers at broad audience levels, and offer limited options to personalize a customer's experience. The end consumer is begging for more, and it's imperative that companies step up to that challenge.
What makes BrightEdge different than competing or traditional solutions?
Ten years of pairing first-party data with unique proprietary data (from the industry's largest content repository, the Data Cube) means that BrightEdge technology truly understands the web through document classification, sentence structure, keyword taxonomy, and both raw and meta information that drives web content.
The BrightEdge platform is a true fully integrated platform where users can fully manage their digital content marketing efforts within a few clicks, including: conduct research, create content, measure results, report successes, create change alerts, and evaluate the health of the website.
BrightEdge has been innovating for the digital marketing community since its inception, with eight major releases each year. BrightEdge also makes it easy for marketers to create compelling business cases, or use visually impactful reports to elevate the role of website, and educate their organizations to become more SEO aware, which increases the ROI of their digital marketing.
We're trusted by 57% of the Fortune 100, and last year alone over $65 billion in revenue was generated through the BrightEdge platform. We have 1,500+ direct customers and 6,000+ BrightEdge certified professionals.
Who are your prototype customers in terms of company size and industries?
We are currently working with customers across all industries and all sizes. BrightEdge works with eight out of the top 10 largest online retailers, eight out of the top 10 technology companies, eight out of the top 10 financial services companies, and seven out of the top 10 hotel companies. Over the course of the last year, hundreds of customers have upgraded to BrightEdge from point solution vendors.
What are the primary use cases of BrightEdge for marketers and sales professionals?
Research target customers' search intent or demand.

Research competitive landscape at keyword, domain, subdomain, and subdirectory level.

Diagnose why competitive URLs win at SEO, to formulate your own SEO visibility and content strategy.

Create Smart Content that is: targeted, streamlined, always optimized and profitable.

Measure content marketing performance and report successes.

Evaluate technical health of the website on an ongoing basis.

Enable mobile-first website and content strategy.

Content strategy for: mobile-first, local search, voice search, all optimized along buyer's journey.

Activation and integration of Smart Content across all digital channels.
Any other thoughts on AI in marketing, or advice for marketers who are just starting to explore the possibilities of AI?
Digital disruption now impacts nearly all aspects of customers' lives. Technologies such as smart devices kept in homes and worn on bodies, chatbots participating in conversational commerce, and driverless cars synthesize customers' wants, needs, and preferences into customized experiences and recommendations. This disruption also presents marketers with opportunities to better understand customers and connect with them in more meaningful ways. Leveraging AI, machine learning, and automation is key to providing customers with highly personalized experiences at scale, to win the moments that matter.
In a mobile-first or post-mobile world (where voice search is growing rapidly), consumers expect marketers to communicate with them on a one-on-one level, in a personalized way. AI is the only way for marketers to continue creating value, delight customers, and outsmart competition, by meeting this growing customer expectation in a scalable way.
Paul Roetzer is founder and CEO of Marketing AI Institute. He is the author of Marketing Artificial Intelligence (Matt Holt Books, 2022) The Marketing Performance Blueprint (Wiley, 2014) and The Marketing Agency Blueprint (Wiley, 2012); and creator of the Marketing AI Conference (MAICON).