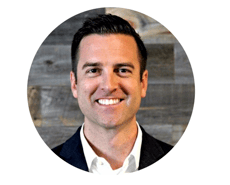 With more than $250 million in funding, InsideSales.com (@InsideSales) is a behemoth when it comes to AI in sales. The company's sales platform uses sophisticated AI and machine learning, as well as tons of data across industries, to accelerate sales at any organization. The company even claims it can boost revenue by 30% in as little as 30 days.
We spoke to Gabe Larsen, VP of InsideSales.com Labs, the company's research arm, to learn more about how the product uses AI to sell more.
In a single sentence or statement, describe InsideSales.com?
InsideSales.com helps sales professionals build more qualified pipeline faster with artificial intelligence.
How does InsideSales.com use artificial intelligence (i.e. machine learning, natural language generation, natural language processing, deep learning, etc.)?
Our AI uses unique data that includes the propensities and buying influence of hundreds of millions of B2B professionals.
We combine those propensities with customer CRM data, our data and third party data, and run it through sales models to create selling and pipeline recommendations which we surface within our technology. The AI can predict which deals or accounts are more likely to close and what are next best actions for sales professionals.
We increase revenue up to 30% in just 90 days, for companies who employ sales teams.
InsideSales.com serves customers like ADP, Bank of America, CA, Caesars Entertainment, CenturyLink, DexYP, Fidelity Investments, Groupon, Microsoft, Waste Management, and Workday.
What do you see as the limitations of artificial intelligence as it exists today?
Many consumers are already using AI in their daily personal lives, as large companies like Amazon, Netflix, and Google are including it in their products to improve usability. However, only 36% of users have had experience with AI in the work space, shows InsideSales.com research.
Businesses often lack the resources and knowledge to implement AI solutions, and thus it becomes a titanic effort. B2B sales need a practical AI approach that can deliver results out of the box, but which can also sharpen over time, to increase the level of confidence and adoption for the technology.
What do you see as the future potential of artificial intelligence in marketing and sales?
Artificial Intelligence has the potential to change the way we do business today, making the sales process easier for the sales professional and less painful for the buyer.
Take the cold call, for example: in the past, sales reps used to grab a phone book or a rolodex, or even a marketing-supplied list, and dial random numbers hoping to close a deal on the phone. It's incredibly annoying if you are the person being called.
With artificial intelligence, sellers get real-time insights into which customers are interested in your brand right now, which products they need, and when and how they prefer to be contacted. We match the buyer to the right seller and the ideal offer, at precisely the right time.
For the future, we look forward to seeing personalization at scale for sales messages through custom templates based on target audiences and greater automation of admin tasks, as well as additional intelligence for sellers about their ideal buyers.
What makes InsideSales.com different than competing or traditional solutions?
InsideSales.com has the largest database of sales transactions, counting trillions of data points. To this, we add the customer's CRM data and external data that has the potential to influence sales deals. This might be stock exchange fluctuations, company acquisitions or mergers, or even traffic and weather information.
Having this large pool of cross-company data translates into increased accuracy for AI predictions. Because we're using cross-company data, our customers benefit from the combined intelligence of all other sellers on the system (past and present) to answer some of the most important sales questions like: who to sell to, how to engage, which deals to focus, etc. It incorporates not only your past successes and failures, but the successes and failures of everyone else to deliver more accurate predictions
None of our competitors can boast an up to 30% revenue increase. Good AI is dependent on good data and we have the best.
Who are your prototype customers in terms of company size and industries?
We have hundreds of AI-enabled customers because we've been doing this for 10 years, and the benefits of applying artificial intelligence to the sales process are real in businesses large, mid-size and small.
The beauty of it is, it holds true whether you have just a few transactions in your CRM data, or hundreds of thousands. In the case where the company itself doesn't have enough transactions to make accurate predictions, we enrich their CRM data with our own data (NeuralData).
The data is anonymized, so that it respects all privacy regulations and even the strict GDPR requirements for European businesses. AI truly works in any company, in any industry.
What are the primary use cases of InsideSales.com for marketers and sales professionals?
Sales development professionals use the InsideSales.com platform for an accurate lead prioritization system which tells them exactly who is likely to buy, and what the next steps are to make contact and qualify the prospect. Using our platform, they can also create and follow through complex sales cadences. Everything is displayed right where the sales rep works, in the browser window, no need to access multiple systems. All activities are automatically synced to the CRM, for easier tracking and reporting.
Outbound sellers use our sales communication tools to get productivity increases from features like advanced list prioritization, click-to-call, and automated voicemails and email. The system will display a local phone number for callers, which increases contact rates up to 8%, and will also automatically place new incoming leads at the top of sales reps' lists, for a 10x chance of qualification.
Similarly, our AI allows us to close the gap between sales and marketing, with immediate insights into which customers are interacting with marketing content and are in the right nurture stage to start the sales conversation.
Any other thoughts on AI in marketing, or advice for marketers who are just starting to explore the possibilities of AI?
Currently there is a lot of hype around the concept of artificial intelligence, and to a point this is a good thing. Buzzwords are powerful and have the potential to attract investment. However, it also makes it difficult to recognize what is real and what is just hype.
Don't get blinded by the hype around AI. When looking for AI developers, always look for third party validation and demonstrated results:
Who else is using the system, and what have they had quantifiable revenue growth?

How easy was it to implement, and how fast did they see results?

Does the developer have constant updates, and is the product stable enough?
Finally, it's important to understand that company staff might not always trust a robot with tasks they have been doing by relying on intuition that is built on years of experience. You need a solid process of change management to increase adoption and make sure that employees are using the system. Once they see revenue growth and see that it actually works—it's much easier to get them to adopt AI sales tools.
Paul Roetzer is founder and CEO of Marketing AI Institute. He is the author of Marketing Artificial Intelligence (Matt Holt Books, 2022) The Marketing Performance Blueprint (Wiley, 2014) and The Marketing Agency Blueprint (Wiley, 2012); and creator of the Marketing AI Conference (MAICON).