Phrasee is an AI-powered company that uses natural language generation and deep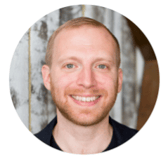 learning to write creative and engaging marketing copy.
Phrasee uses their technology to help companies increase opens, clicks, and conversions on marketing assets and to generate language that strikes the right tone in the current climate.
We spoke with Phrasee's CEO Parry Malm to learn more.
In a single sentence or statement, describe your company.
Phrasee empowers brands with AI-powered copywriting, boosting marketing performance, revenue and careers.
How does your company use artificial intelligence in its products?
Phrasee uses a natural language generation system that writes human-sounding marketing copy at the touch of a button—and in a brand's voice. We also use a deep learning engine that predicts what language will and won't work with greater accuracy than any human.
What are the primary marketing use cases for your AI-powered solutions?
Phrasee's technology amplifies the performance of short-form marketing copy across all digital channels, including email, push, paid social, paid search, display, and web.
What makes your AI-powered solution smarter than traditional approaches and products?
Phrasee uses its world-leading technology and approach to solve businesses' problems: firstly, the problem of writing marketing copy. There are more consumer communication channels now than ever before and it's hard to write copy for all of them while ensuring it is high quality and conforms to the brand's style and tone of voice. Phrasee addresses the problem of scale by automatically generating compelling copy in a brand's unique voice.
Secondly, it is important that all of the language being used is effective. Not only does Phrasee generate language, but it also uses machine learning to predict the impact of the messaging and optimize accordingly.
Are there any minimum requirements for marketers to get value out of your AI-powered technology? (e.g. data, list size, etc.)
Phrasee works with the world's most exciting and innovative businesses. Typically, Phrasee works with enterprise B2C brands that generate over $300 million in revenue and send over 500,000 emails per week.
Who are your ideal customers in terms of company size and industries?
Phrasee works with enterprise B2C brands who typically generate over $300 million in revenue and have email lists of 500,000 across retail, travel, hospitality, financial services and media.
For example, e-commerce giant eBay, embraced Phrasee to transform its marketing performance and optimize retail campaigns at scale. In the travel sector, Virgin Atlantic partnered with Phrasee to enhance customer experience and generate language in its quirky tone of voice.
Additionally, brands across retail banking and insurance are seeing a 19% average email open rate uplift with Phrasee.
What do you see as the limitations of AI as it exists today?
We're a ways away from AI writing the great American novel. Every now and then, there's a wildly over-estimated natural language generation update, and the press goes crazy. As result, everyone predicts AI is taking over the world. The limitations of AI are rooted in these buzzwords, and actually, these announcements are nothing more than a public relations stunt. The limitation of AI is that it will always need human interaction.
What do you see as the future potential of AI in marketing?
Many marketers are familiar with AI and are probably already using it in some way. In fact, 73% of companies are planning on investing more in AI over the next 18 months, so its potential for shifting the workload from human to machine is well-known.
We've seen tech companies pouring millions of dollars of research into applying AI to many facets of the marketing mix – segmentation, personalization, data management, the list is endless. But as language slowly becomes the most powerful, closely scrutinized and crucial element of your marketing stack, brands are waking up to optimizing the missing piece of the puzzle.
Any other thoughts on AI in marketing, or advice for marketers who are just getting started with AI?
A lot of marketers are put off by the many buzzwords and myths that seem to plague the AI industry. I would encourage all marketers to look beyond these and try to understand how AI might help your narrow business case.
At the start of 2020, we launched the Phrasee Pledge—our commitment to empowering marketers to become more AI savvy in 2020 and beyond. As a part of this, we created the Marketer of the Future's AI Hub. Our goal with this Hub was to bust the myths and show marketers the way forward, creating a level-playing field for an AI-powered marketing world, even when facing a crisis. On there you can find advice and tips, information on the changing role of marketing and even deep-dives into the science behind AI.
Paul Roetzer is founder and CEO of Marketing AI Institute. He is the author of Marketing Artificial Intelligence (Matt Holt Books, 2022) The Marketing Performance Blueprint (Wiley, 2014) and The Marketing Agency Blueprint (Wiley, 2012); and creator of the Marketing AI Conference (MAICON).