The future is coming…and for marketers, it's already here. Artificial intelligence is pushing martech to unimaginable heights, and there's no slowdown in innovations and improvement. This disruption is happening as we speak, altering entire industries, business models, and careers.
This report is the only research of its kind and delivers unparalleled insight into how marketers actually understand and use AI—information that is critical to any marketing or sales leader who wants to future-proof their business and career.
During the webinar, Marketing AI Institute founder and CEO Paul Roetzer will discuss the 2022 report with Aurelia Solomon, Senior Director of Product Marketing at Drift. They'll break down the key findings from our research, plus the top AI use cases that our survey respondents revealed they're looking for. Every webinar registrant will also receive a copy of the report after the webinar.
Space is limited. Save your spot by filling out the form now for live and on-demand access.
Aurelia Solomon is Senior Director of Product Marketing at Drift, where she informs Drift's product roadmap and brings new products to market via customer segmentation, value-based messaging, sales enablement, and cross-functional marketing activation. Prior to Drift, she served as Senior Product Marketing Manager at Toast Inc. and Sr. Manager of Strategy & Product Partnerships at Patient Pop Inc.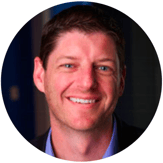 Paul Roetzer is founder and CEO of Marketing AI Institute, and founder of PR 20/20, HubSpot's first partner agency. He is the author of Marketing Artificial Intelligence (Matt Holt Books, 2022) The Marketing Performance Blueprint (Wiley, 2014) and The Marketing Agency Blueprint (Wiley, 2012); and creator of the Marketing AI Conference (MAICON).