The AI for Financial Services Marketing Blueprint
Presented by Drift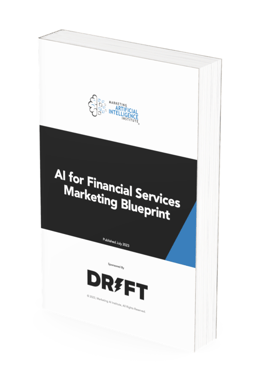 The financial services firms that create truly personalized experience at scale stand to win their markets.
That's why the smartest firms are turning to artificial intelligence.
AI offers the only way to truly personalize customer experiences during every step of the journey across every single customer interaction.
But how do you use AI in a way that's effective and compliant?
This guide is here to help...
In The AI for Financial Services Marketing Blueprint, you'll find:
Clear, actionable definitions of AI, machine learning, deep learning, and generative AI…
Specific AI use cases for financial services marketers...
Top AI tools you can start using today to supercharge the marketing performance at any financial services firm...
Fill out the form to get your copy today.
Download the Blueprint Now