AI in Action Event Series
MAICON 2022 Edition - Aug. 30 - Sept. 1, 2022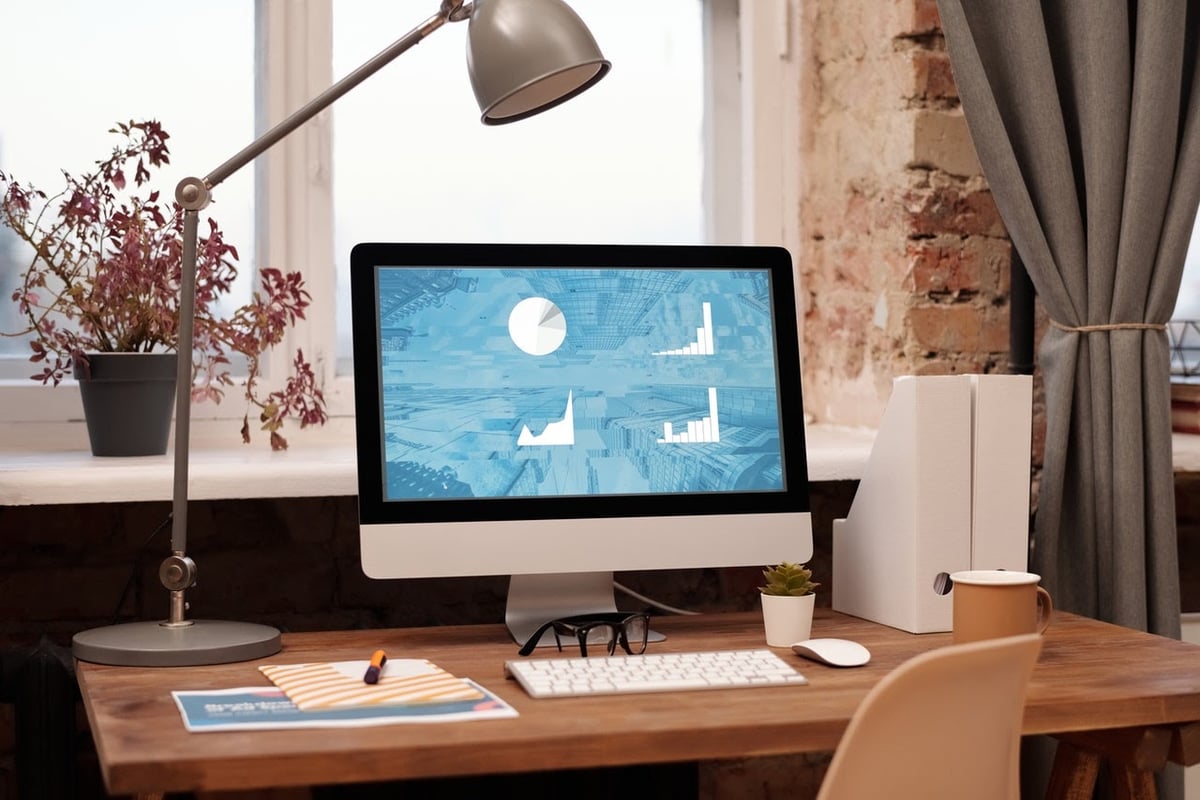 Discover how to drive real business results through smarter marketing technology
Our AI in Action series is a free three-part online event designed to help marketers understand and apply AI. As a follow-up to MAICON 2022, hear from our incredible AI-powered technology partners.
Get a behind-the-scenes look at how AI technology works through educational demonstrations. Learn how to cut through the AI hype to better vet AI-powered marketing technology companies, explore top AI use cases, and discover how to drive real business results through smarter marketing technology.
The series, set up as a post-MAICON 2022 event, is open at no cost to everyone who wants to learn about AI and experience how it can reduce costs and accelerate revenue in their business.
Register for one, two, or all three webinars, and share with a colleague so you can learn about AI-powered technology together.
How AI Can Help Google Love Your Content with MarketMuse
Aug. 30, 12pm ET/9am PT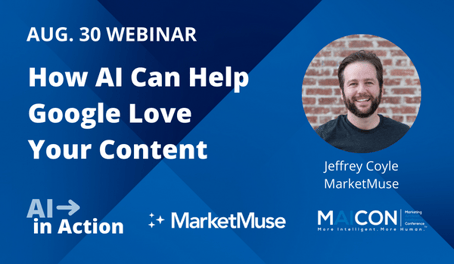 Recent news stories and op eds have said that Google will penalize websites and content written using artificial intelligence. Yes, if copy is used verbatim, if the output is nonsense, or if it isn't factual or complete, search engines recognize that.
However, AI can help at all stages of the content development and content lifecycle beyond writing -- from researching, planning, briefing, editing, refreshing and optimizing. AI does the manual work for you, so you can focus on creating high-quality content your audience will love and search engines will reward.
MarketMuse's Co-Founder, Jeff Coyle, will explain how SEO, content strategy, and artificial intelligence all work together to make your content timely, relevant, and found.
In this AI in Action session, you'll learn how:
To increase organic traffic and leads generated via content while lowering customer acquisition costs
Artificial intelligence can make SEO understandable and actionable to content teams of all sizes and all levels
To create efficiencies throughout all stages of your process
One bad page can bring affect your whole website, and how AI can identify and mitigate issues while you still have time to fix them
Register now for MarketMuse's AI in Action webinar, hosted by Marketing AI Institute founder and CEO Paul Roetzer.
How AI Can Power Your Ad Campaigns with AiAdvertising
Aug. 31, 12pm ET/9am PT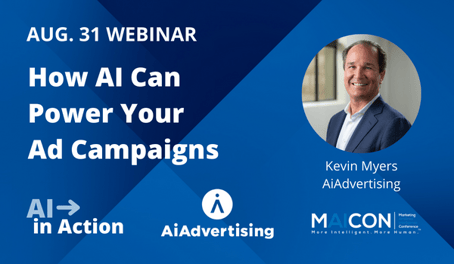 Agencies and brands know that advertising needs to be more than a cool-looking campaign. It needs to be personalized and resonate with your audience to be successful. To reach goals in today's marketing world, organic reach and manual processes can't keep up.
AiAdvertising's Chief Product and Marketing Officer, Kevin Myers, will explain how a closed-loop machine learning system can help marketers improve upon their strategy to yield impactful, measurable results. AI-powered tools like AiAdvertising's Campaign Performance Platform help marketers be more agile, make smarter, data-driven decisions, and prove marketing's true financial impact on the bottom line.
In this AI in Action session, you'll learn how to:
Build custom audiences and digital marketing campaigns with AI
Develop brand strategies through smarter insights
Garner faster media placements by focusing on those most likely to convert
See what works and what doesn't so you can plan for what's next
Register now for AiAdvertising's AI in Action webinar, hosted by Marketing AI Institute founder and CEO Paul Roetzer.
How AI Can Motivate Your Customers to Engage
and Act with Persado
Sept. 1, 12pm ET/9am PT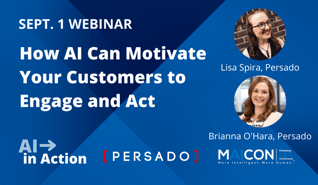 Explore key customer insights from a decade's worth of AI experimentation and language analysis.
What motivates customers to engage and act? Over the past decade, Persado has leveraged 100 billion digital impressions, 1.2 billion consumer engagements, and the equivalent of 645 years of A/B tests to answer that question. The evolution of AI language generation into an AI purpose-built to motivate customer engagement is set to maximize the scale of conversion-driving brand communications.
And now, you can learn from what Motivation AI surfaced over the past three years: the language and motivators that inspired individuals to engage and act. Join us for this webinar on Sept. 1 at 12:00 pm ET, with Lisa Spira, Head of Content Intelligence at Persado, and Brianna O'Hara, Persado Director of Product Marketing, for an inside look at the Motivation AI platform and to discover:
Key trends and motivators over the last three years of customer engagement
How context shifts motivation to engage and what that means for brands
Best practices from our clients' campaigns that drive conversion
Register now for Persado's AI in Action webinar, hosted by Marketing AI Institute founder and CEO Paul Roetzer.
Are you ready for the next step in your AI journey?
Learn more about AI Academy for Marketers.