AI in Action Series - MAICON 2022
See real use cases of AI in action, so marketers can do their jobs better, faster and smarter.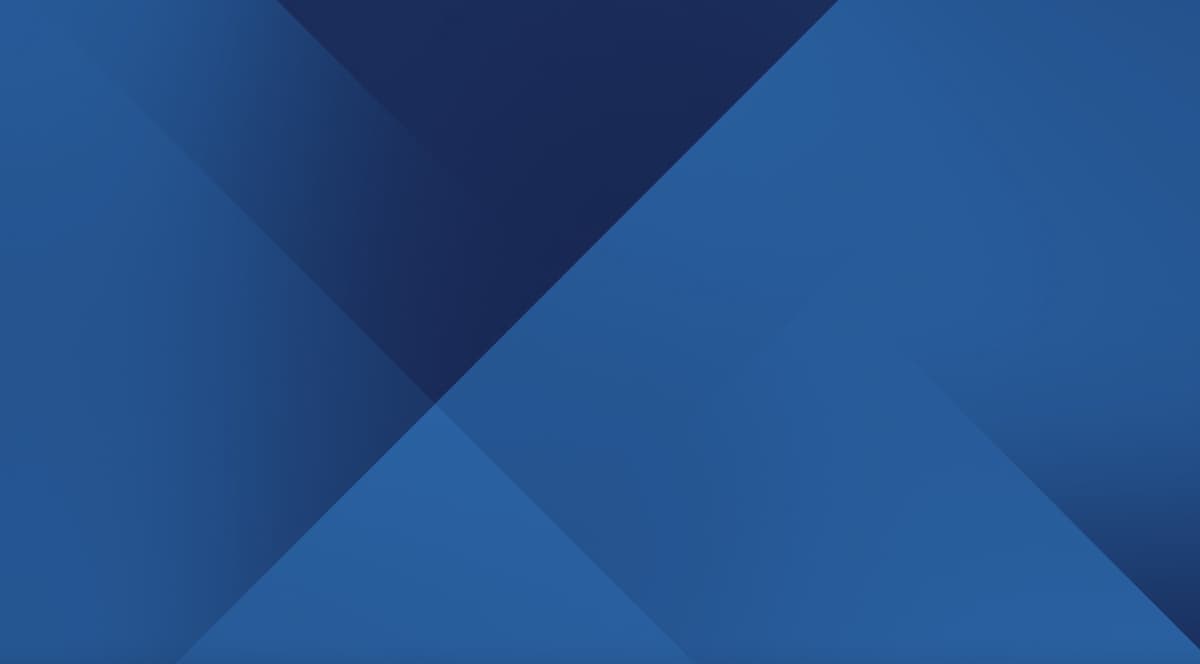 Webinars On-Demand
Thank you for signing up to view the on-demand content of our MAICON 2022 AI in Action series that we held live in August and September 2022!
Bookmark this page so you can refer back to each video. Also included on each page are links to resources mentioned in the webinar as well as additional content from our webinar guests. Enjoy!
How AI Can Help Google Love Your Content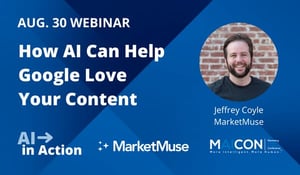 AI can help at all stages of the content development and content lifecycle -- from researching, planning, briefing, writing, editing, refreshing and optimizing. AI does the manual work for you, so you can focus on creating high-quality content your audience will love and search engines will reward. Jeff Coyle, MarketMuse's co-founder and chief strategy officer shows you how.
How AI Can Power Your Ad Campaigns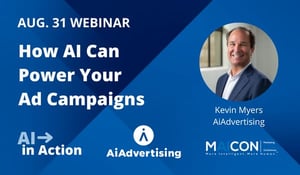 AiAdvertising's Chief Product and Marketing Officer, Kevin Myers, will explain how a closed-loop machine learning system can help marketers yield more impactful, measurable results. AI-powered tools like their Campaign Performance Platform help marketers be more agile, make smarter, data-driven decisions, and prove marketing's true financial impact.
How AI Can Motivate Customers to Engage + Act

What motivates customers to engage and act? The evolution of AI language generation into an AI purpose-built to motivate customer engagement is set to maximize the scale of conversion-driving brand communications. Hear from Persado team members Lisa Spira, Head of Content Intelligence, and Brianna O'Hara, Director of Product Marketing.
Subscribe to our Newsletter
Get actionable information and marketing AI resources straight to your inbox weekly.