Intro to AI for Marketers [Live Class]
NEXT LIVE SESSION: Thursday, August 18 at 12pm EST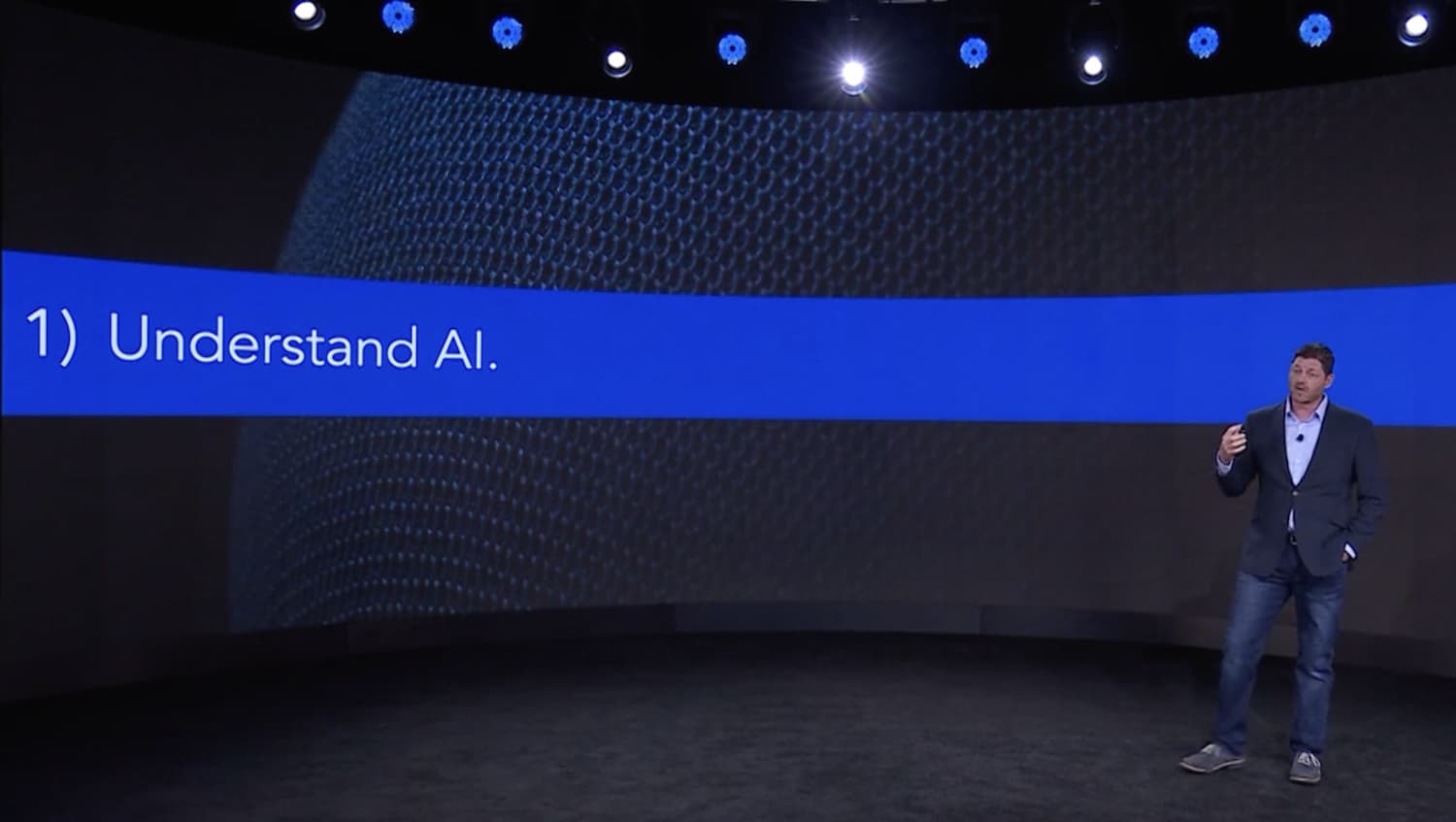 Your business and career are about to change thanks to AI.
AI isn't a buzzword or science fiction. It's smarter technology that is transforming how marketers work right now.
And you can start using it to unlock your true potential and reimagine what's possible in your business—even if you have zero technical background.
Today, you can use AI to intelligently automate hundreds of repetitive marketing tasks to some degree, including:
Allocating budgets, developing ad copy, discovering insights in analytics, drafting social media updates, personalizing emails, qualifying leads, strategizing campaigns, testing creative, writing blog posts, and much, much more…
In fact, next-gen marketers are already working hand-in-hand with machines to eliminate grunt work and focus on more satisfying, impactful activities.
And you can, too.
You don't have to know computer science, data science, or machine learning to take advantage. You just have to understand what AI is and what it's capable of doing.
This 30-minute live online class shows you how. In it, Marketing AI Institute founder and CEO Paul Roetzer will teach you exactly how to understand and get started with AI. During the class, you'll learn:
What AI is, and why it matters to marketers.
How to identify AI use cases.
How to find and evaluate AI technology vendors.
How to classify AI applications within the five levels of the Marketer-to-Machine ScaleTM.
What business outcomes AI can help you achieve.
How to measure the value of AI tools on your company's efficiency and performance.
How to prepare your team for piloting and scaling AI.
In just 30 minutes, you can lay the foundation to transform your career and business for the better using AI.
Fill out the form to start your journey to become a next-gen marketer today. See you August 18 at 12pm EST/9am PST!
Presented By:

Register Today
Fill out the form to register for our LIVE Intro to AI for Marketers session.