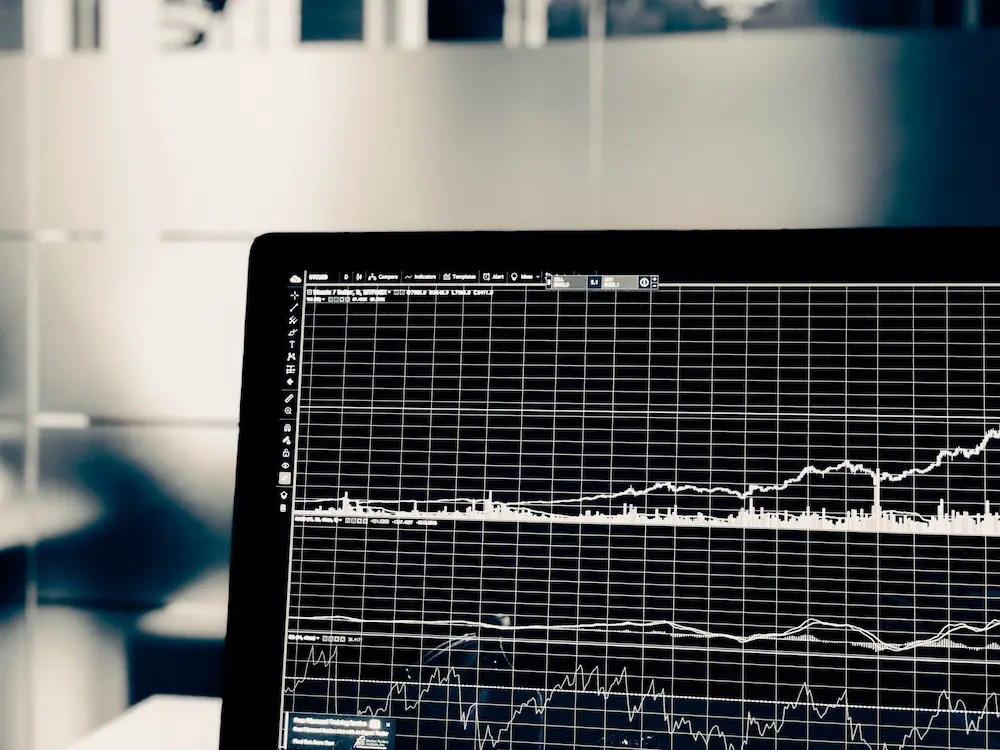 10 Artificial Intelligence Stocks to Watch for Marketers
It's amazing the way marketing has grown over the past 20 years. It all started when the internet caused a massive shift from outbound to inbound practices. Companies such as HubSpot led the charge, revolutionizing marketing technology and and building a multi-billion dollar business along the way..
Artificial intelligence is the next big opportunity on the marketing horizon, and innovators have already started taking advantage of it. While many of the AI companies we talk about are privately held startups, there are also plenty of publicly traded companies that are developing AI capabilities.
Here are 10 companies pushing the limits of AI in marketing. If you're looking for stocks of companies that use AI, these could be a good place to start your research.
Keep in mind: this isn't designed to be investment advice. We haven't performed due diligence on these opportunities, and past performance is no guarantee of any type of return.
10 AI Stocks to Watch for Marketers
1. HubSpot (HUBS) was an early innovator in the inbound marketing space (they actually coined the term "inbound marketing"), so it's no surprise that they're also pioneers in AI marketing. They doubled down on their AI commitment last year by acquiring Kemvi and Motion AI. Kemvi offers machine learning to help sales reps keep up on what's happening with buyers/prospects, and Motion AI will serve as a base for HubSpot to create intelligent chat bots.
2. Salesforce (CRM). We mentioned in a previous post that Salesforce has gone all in on AI. In September 2016 they announced Salesforce Einstein, an AI platform that integrates to multiple aspects of their business—sales, marketing, analytics, community services, and more. They've shown an impressive commitment to this new technology, as Einstein was created through 9 different acquisitions and significant capital contributions (their R&D expense has gone from around $600 million in 2014 to $1.2 billion in 2017)
Related Read: Why Salesforce Went All-In on AI
3. Amazon (AMZN) is hard at work creating the consumer experience of the future, and AI is part of the reason they've had such notable success. Between their AI-powered convenience stores, the popular AI platform Alexa (which now does keyword research), and the technology they're running behind their giant ecommerce business, we can expect Amazon to continue to push the limits of AI.
4. Microsoft (MSFT) is no newbie to pioneering revolutionary technology, and they seem determined to also lead the charge in this new field. They've started integrating AI into each of their already popular solutions for example, using their virtual assistant Cortana and communication platform Skype to process and deliver information in chat boxes. Additionally, they've made machine learning algorithms available on their cloud computing platform Azure.
5. NVIDIA (NVDA) has found multiple applications for their AI technology in marketing, especially in the retail industry. One cool use case powered by NVIDIA is GOFIND, which allows users to snap a picture of a retail item they like; the system then finds them a similar product online.
6. Adobe (ADBE) has developed an array of AI and machine learning technologies named Adobe Sensei, which the company has paired with its creative products to simplify the marketer's task of delivering an excellent digital experience. Sensei can understand the structure and meaning of documents and images, as well as offer intelligent features that speed up the production of creative assets.
7. Google (GOOG) is an AI company at its core, confirmed by a statement from their CEO that AI is "like electricity" in their eyes. They're weaving AI in to all of their businesses, such as advertising, but that only touches the surface of what they're capable of.
Just a few years ago, a seemingly insurmountable feat for AI technology was to beat humans in the game Go, a complex board game. Google created a machine that beat the game's most talented champions, but that wasn't enough—they then created another system, AlphaGo Zero, that beat that system with just a few days of training.
8. IBM (IBM) offers Watson as an AI platform for business. It's capable of all kinds of things, but here's one that's especially relevant to marketing: Watson accurately answers 15,000 questions a day. It can be used to learn more about your marketing or business data—and surface insights humans might normally miss.
9. Facebook (FB) has grown into an incredible platform for marketing/advertising, and it owes much of this success to its AI capabilities. The social media giant has an entire arm dedicated to AI research and is on the leading edge of developing some incredible (even scary) technology.
Related Read: How Facebook Uses Artificial Intelligence
10. Apple (AAPL) was unusually quiet for themselves at the start of the AI revolution, but they've since grown into a major player, using deep learning to improve Siri and offer an intelligent consumer experience across their devices.
Keep Up With the Times
You'll want to keep your eye on these stocks as the AI tech market continues to grow. Leading marketers today are the ones who made an early and effective transition from outbound to inbound. Likewise, the future's leading marketers will be those who understand and utilize AI capabilities.
Subscribe to the Marketing AI Institute to receive more exclusive insights about artificial intelligence, machine learning, and marketing!