Want a B2C marketing automation platform with artificial intelligence and machine learning already baked in? Emarsys is here to help.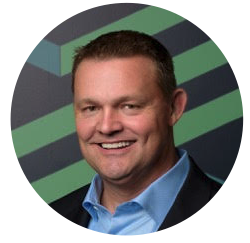 The platform enables marketers to personalize their messages to individual consumers at the times and over the channels that work best—at scale. Designed from the ground up for B2C brands that sell online, Emarsys has $55 million in funding and more than 1,500 customers, including eBay and Canon.
We sat down with Sean Brady, president of Emarsys Americas, to learn how the platform helps marketers deliver results.
In a single sentence or statement, describe Emarsys?
Emarsys is revolutionizing the marketer's role by providing the most innovative and easy to use technology that empowers brands around the world to deliver on the promise of marketing, which we believe is delivering truly personal 1:1 customer interactions across a range of channels at scale.
How does Emarsys use artificial intelligence (i.e. machine learning, natural language generation, natural language processing, deep learning, etc.)?
We believe the answer to overcoming this challenge of delivering truly personal customer interactions lies in data science, machine learning and artificial intelligence.
We know, however, that not one of these by itself is the answer. They are enabling technologies. And without the right software and access to strong data, they are useless.
At Emarsys, we marry the marketer and the machine by incorporating artificial intelligence, machine learning and data science into an easy-to-use marketing platform. This empowers marketers to create personalized, meaningful interactions with their customers. They're able to send the most personally relevant messages and incentives to each individual at the times they are most likely to be receptive, using the channels where they will be most likely to engage. And thanks to the machine, it at happens a scale that simply isn't possible to achieve manually.
---
Learn about the latest AI trends and solutions first when you subscribe.
---
What do you see as the limitations of artificial intelligence as it exists today?
The greatest limitation related to AI comes from those of us trying to take to market products that use it. The hype, fanfare and empty promises aren't helping marketers, they are confusing and overwhelming them. And it's all costing businesses a lot of money in purchases of software that doesn't do anything to address the real issues that are crippling today's marketers.
What do you see as the future potential of artificial intelligence in marketing and sales?
We believe Artificial Intelligence Marketing (AIM) has the potential to actually change the marketer's role; to redefine what it means to be a marketer. It has the power to pull marketers up out of the constant struggle to manually deliver the right message to the right person at the right time on the right channel. That just doesn't work. Human-driven personalization doesn't scale.
As AIM takes on the minutia, the marketer is able to focus increasingly more on the things that we all really want to spend our time doing: strategy, content and creative, thus igniting a creative renaissance, of sorts, among marketers. And you know who wins when marketers are able to focus more on how to strategically and creatively connect with the customer? The customer. They benefit from a tailor-made buying experience, which makes them happy, builds trust and drives repeat business.
What makes Emarsys different than competing or traditional solutions?
Many large marketing clouds and platforms are collections of acquired tools, solutions and technologies that really don't work together. They leave the burden of unifying data, metrics, strategies, channels and campaigns to the marketer. Emarsys is built, not bought.
We invest heavily in innovation: $0.25 of every dollar of revenue we earn is dedicated to R&D, a percentage of our overall budget that is easily double that of clouds and platforms that grow through acquisition. We invest in innovation and build our software to work seamlessly for the marketer.
Additionally, we are a global-first company. We have more than 700 employees in 53 countries speaking 37 languages. While other companies may also have a global presence, I don't think you would find another that has the ability to deliver such a localized customer experience.
Lastly, we're all acutely aware of all the hype around AI. There are lots of people and brands shouting about it, but they fail to produce anything tangible to support their claims and big promises. At Emarsys, we can demo our platform and show how artificial intelligence technology has been embedded into it, how it works and what it means for the marketer who will use it.
Who are your prototype customers in terms of company size and industries?
Emarsys is designed for B2C brands that sell online—both those that operate exclusively online and those who sell through a mix of online and brick-and-mortar stores. We work with companies around the world in a range of sizes and industries, but typically mid-market to enterprise brands in the retail and travel industries.
What are the primary use cases of Emarsys for marketers and sales professionals?
When it's boiled down, marketers use Emarsys to increase revenue.
How? Through personalized, meaningful interactions that drive trust, loyalty and repeat business, enticing them to come back and convert time and time again. To deliver such experiences, marketers must develop a greater understanding of customers—not segments or lists, but on a personal, individual level.
Marketers use Emarsys to establish omnichannel marketing experiences through personal, relevant, unified brand experiences for customers across online and offline channels, including web, email, social, mobile and in-store.
Any other thoughts on AI in marketing, or advice for marketers who are just starting to explore the possibilities of AI?
Don't get caught up in the hype of AI and don't let the fanfare and jargon overwhelm you.
When considering marketing solutions that claim to incorporate AI, focus on how you need the technology to change your role. Think about what you need to be doing on a strategic level that you can't do because you're forced to deal with technology, data and analytics that don't play well with each other. Focus on solutions that will address those issues, not on those that promise to deliver the latest and greatest innovations in AI.
AI without the right software and data is useless and even the most advanced technology is a waste if it doesn't deliver real change.
Company Spotlight: Emarsys
Paul Roetzer is founder and CEO of Marketing AI Institute. He is the author of Marketing Artificial Intelligence (Matt Holt Books, 2022) The Marketing Performance Blueprint (Wiley, 2014) and The Marketing Agency Blueprint (Wiley, 2012); and creator of the Marketing AI Conference (MAICON).