How are you creating value for prospects and customers—without selling to them?
Engaging consumers with educational, inspirational content that matters to them is a great way to create meaningful connections.
But how can you do so without adding hours of work to your plate? And, how will you reach them effectively?
AI-powered personalized email newsletters can add real value to the inbox of prospects and customers — while driving higher quality conversions.
The result? Stronger, longer-lasting, and more profitable relationships, completely automated by artificial intelligence.
If you're interested in learning more, watch the on-demand webinar, How to Stay Top of Mind with AI-Powered Email Newsletters. Marketing AI Institute founder Paul Roetzer is joined by rasa.io COO Jared Loftus to discuss how to remain engaged with customers at a high frequency.
In the webinar, you'll learn:
Why it's more important than ever to stay top of mind with customers via value-based emails.
How AI-powered newsletters work and how they enable true 1:1 personalization.
How to deploy AI-powered newsletters in your business, no matter your company's size.
Jared will also provide an insider's look at rasa.io—the AI-powered email platform that personalizes newsletters based on individual reader behavior. Click here to watch the webinar now.
About the Speakers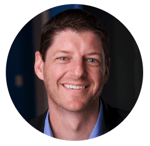 Paul Roetzer is founder and CEO of PR 20/20 and Marketing Artificial Intelligence Institute; author of The Marketing Performance Blueprint (Wiley, 2014) and The Marketing Agency Blueprint (Wiley, 2012); and the creator of the Marketing Artificial Intelligence Conference (MAICON) and AI Academy for Marketers.
As a speaker, he's focused on making artificial intelligence approachable and actionable, and helping change agents drive transformation through marketing talent, technology and strategy. A graduate of Ohio University's E.W. Scripps School of Journalism, Roetzer has consulted for hundreds of organizations, from startups to Fortune 500 companies.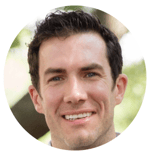 Jared Loftus is the COO of rasa.io. Loftus has been an entrepreneur his entire life. Whether in the world of artificial intelligence, education, or apparel, he's always had an eye out for what's coming next. He disrupted his own brick and mortar business in 2010 by selling it to focus on e-commerce. A year later, Forbes named him College Football's Biggest Entrepreneur. In 2014, states around the country made a massive shift in secondary education accountability by making the ACT mandatory for all juniors. Three years later, he was helping lead the fastest growing ACT test prep company, and the organization was on the Inc 500 list twice. Today, Jared brings that same level of disruption to newsletters by applying artificial intelligence to the content curation process and delivering a truly unique newsletter to each subscriber.
Sandie Young was formerly the Director of Marketing at Ready North. She started at the agency during the summer of 2012, with experience in magazine journalism and a passion for content marketing. Sandie is a graduate of Ohio University, with a Bachelor of Science from the E.W. Scripps School of Journalism.