Sentient Technologies is an AI company that got its start using artificial intelligence and machine learning to automatically manage a hedge fund's market positions.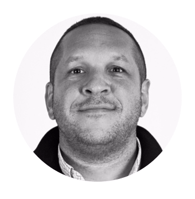 Since then, it's developed a number of AI solutions, including two systems to boost conversions and improve customer experiences in digital commerce. Along the way, the company has raised more than $172 million to make the worlds of marketing, finance, and healthcare (among others) more artificially intelligent.
We spoke with Sentient's Director of Marketing Jeremy Miller (LinkedIn) to learn more about how the company is helping marketers use AI to achieve their business goals.
In a single sentence or statement, describe Sentient.
Sentient Technologies builds breakthrough products using the power of its distributed artificial intelligence platform.
How does Sentient use artificial intelligence (i.e. machine learning, natural language generation, natural language processing, deep learning, etc.)?
Sentient uses a combination of deep learning, bayesian techniques, and evolutionary algorithms at massive scale to create products that drive meaningful ROI. Sentient's first focus was on using its AI platform to build an autonomous hedge fund where AI traders could manage positions in a fund. Sentient has also gone on to use its AI platform to conduct research in areas like healthcare and agriculture as well as launch two digital commerce products, Sentient Aware and Sentient Ascend, that focus on helping companies improve their customer experience and increase conversions.
What do you see as the limitations of artificial intelligence as it exists today?
AI is a broad term and depending on which field you are talking about, there are different limitations you might see. For example, AI companies and researchers that are focused on building cognitive AI face different challenges than those who are working on natural language processing or evolutionary computation.
Generally, I think the challenge for AI is not so much its limitations as a technology, but its accessibility to data. Data in a lot cases still sits in silos or is not readily accessible by AI systems that can process it to solve problems. That said, it is not always required that vast amounts of data be readily available for AI to work. Neither Aware or Ascend, two of Sentient's Intelligent Commerce products, rely on massive historical data sets, but instead use real-time signals to make decisions about what types of products a shopper might want to see or which combination of page elements create the best user experience for a particular segment.
What do you see as the future potential of artificial intelligence in marketing and sales?
Like many industries and functions, AI's immediate potential is to optimize cumbersome processes or eliminate inefficiencies in a given process. There are lots of great AI-powered products out there addressing problems in areas like customer service and sales, but there are many more problems AI can tackle.
Take A/B testing as an example. In today's world, marketers have a wide variety of options to choose from to help them create, manage, and run A/B testing campaigns that help them better understand how they can improve their customer experience and achieve better business outcomes. The pain marketers are feeling is that A/B testing is a largely mechanical process that is slow and requires a lot of resources to manage effectively. In fact, one of the leaders in the A/B testing space recently suggested to its customers that they need to run more tests to be successful. And to do that, they suggested that their customers add more money to their budgets to acquire traffic and hire more people. Not exactly what you want to hear when you are trying to run your organization or business.
With AI, you can completely optimize the process of experimentation to increase conversions, empowering marketers to do more with the resources they currently have. AI becomes a partner on the team, augmenting the marketer's abilities and creating new value for the organization. In the world of sales, you can see the same things happening in regards to optimizing how and when to engage prospects, predicting which of your current customers need attention or help in identifying exactly who might be the best fit for your product and service. These are completely accretive capabilities to a team, driving increased performance and outcomes.
What makes Sentient different than competing or traditional solutions?
When it comes to Sentient Aware, we have leveraged AI to optimize how retailers deliver highly personalized product recommendations by using the visual cues Aware detects when a shopper interacts with a product image. This is different from traditional systems because it only needs the image to understand what products a shopper is interested in instead of looking at metadata, historical or cohort data. This is a great example of how AI can transform industries because it is tapping into a previously hard to use data source (images) and is using it to make decisions.
In today's world, we are largely still using database queries and basic algorithms to mimic the notion of understanding or intuition about what shoppers might be interested in. While the systems in place today are still trying to hack the problem of personalization, AI will give retailers the added ability to truly understand intent and take that knowledge to showcase highly relevant and personalized recommendations to their customers.
With Sentient Ascend, we are disrupting the world of conversion optimization and A/B testing. Unlike traditional A/B or multivariate testing tools that can only test a couple of website ideas or designs at a time, Ascend can test all of your ideas simultaneously and using the power of evolutionary algorithms, it can evolve better and better converting designs in less time than it would take using traditional methods. Again, we are seeing how AI can break down barriers and optimize mechanical or time consuming processes while increasing the top-line of a business. If you want to see a great talk on how Ascend works, you can check out this talk by Jon Esptein, our SVP international at StartCon: How AI Is an Emerging Tool for Growth.
Who are your prototype customers in terms of company size and industries?
Sentient Aware primarily serves the apparel, accessories, and home decor markets where the retailer has a relatively large number of SKUs on their website.
For Sentient Ascend, our customers span a variety of verticals such as online travel, telecommunications (think wireless carriers, cable providers, etc.), ecommerce, and retail financial services where increasing conversions is critical to their business goals. That said, Ascend can work on any website so long as you are optimizing to a particular conversion goal, e.g. form submissions, revenue, etc.
What are the primary use cases of Sentient for marketers and sales professionals?
We have two solutions for digital commerce professionals today. First is Sentient Aware, which is an AI-powered product recommendation and personalization solution that enables retailers to improve conversions by ensuring that every customer to their site sees the products they are most interested in buying.
Second is Sentient Ascend, an AI-powered conversion rate optimization solution that enables marketers to test all of their ideas simultaneously and find the best converting designs in less time than it would take with traditional A/B testing and multivariate testing methods.
Any other thoughts on AI in marketing, or advice for marketers who are just starting to explore the possibilities of AI?
When thinking about how AI might work for your organization, take inventory of where your team spends a lot of time on rote processes in critical areas, e.g. managing marketing automation campaigns, testing website designs, etc. and see if there is an AI application out there that can help them be more efficient.
The other thing to think about is that AI will not replace the need to know how to plan, execute, and manage a marketing strategy or campaign. AI should instead give you additional strength in your resources to execute more effectively. To that end, marketer's can rest assured that AI is not going to be replacing them anytime soon.
Paul Roetzer is founder and CEO of Marketing AI Institute. He is the author of Marketing Artificial Intelligence (Matt Holt Books, 2022) The Marketing Performance Blueprint (Wiley, 2014) and The Marketing Agency Blueprint (Wiley, 2012); and creator of the Marketing AI Conference (MAICON).