How will artificial intelligence affect marketers? Will they lose jobs or business because cognitive machines replace them? How can marketers start using and understanding AI for their own benefit?
These are all questions answered in a recent interview conducted by Skyword (@skyword), a content marketing platform for enterprises, with Marketing Artificial Intelligence Institute creator and CEO of PR/2020 Paul Roetzer (@paulroetzer).
The interview offers practical definitions of artificial intelligence and machine learning, and detailshow advancements in the field means big changes are around the corner for marketing as we know it. Marketers and machines will collaborate sooner than you think, Roetzer says:
"Strategically leveraging AI allows savvy marketers to focus more of their time and resources on communicating brand stories and value propositions to consumers. It will help them scale those efforts using fewer resources, providing brands that effectively leverage AI a massive advantage in the marketplace."
Roetzer notes that certain marketing roles might feel the transformative power of AI before others. Content managers, SEO specialists and paid media buyers could experience the most short-term impact, while content strategists should closely monitoring developing technology that could augment the value they deliver:
"While it's not currently possible to automate marketing strategy as a whole, many of the AI-powered marketing companies we're seeing emerge are focused on driving efficiency, productivity, and performance within the content strategy space."
These changes herald more promise than peril, giving marketers the ability to tailor their messages more than ever before, and often in real-time. However, the need for relevant, helpful and authentic content won't go away. The result is a future where marketers do more of their best work thanks to their artificially intelligent counterparts, all at a fraction of the time and cost previously required.
That means many human marketers won't be replaced any time soon, but they will need to adapt to this new reality:
"There will always be a place for human beings in the story of artificial intelligence, as long as we emphasize the high-value creative tasks that only we can do. The future of marketing—and social media marketing—is going to be written by highly skilled humans working hand in hand with intelligent machines. Machines already automate repetitive social media marketing tasks like scheduling. They are beginning, through chatbots, to automate customer messaging and support."
As a practical use case of how this might work, Roetzer details the work of Automated Insights (@AInsights), a company that uses natural language generation (NLG) to help clients like the Associated Press generate millions of data-driven stories automatically. Marketers—including Roetzer—are already experimenting with the technology:
"We've been using NLG for more than a year to produce Google Analytics reports (cutting analysis and production time by more than 80 percent). We're now building models to automate data-driven reports and content, such as blog posts, emails and
ebooks."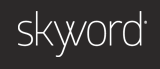 The result? Marketers who work better with AI than without it. It's a future you can read all about in the full Skyword interview.
For more valuable content on marketing and AI, subscribe to the Marketing Artificial Intelligence Institute blog.
As Chief Content Officer, Mike Kaput uses content marketing, marketing strategy, and marketing technology to grow and scale traffic, leads, and revenue for Marketing AI Institute. Mike is the co-author of Marketing Artificial Intelligence: AI, Marketing and the Future of Business (Matt Holt Books, 2022). See Mike's full bio.