Artificial intelligence isn't coming .... it's already here.
According to a study referenced by Adobe, "55% of CMOs across five global markets think AI will transform the marketing landscape even more than social media has."
When you consider the profound impact of social media on marketing and sales, it makes this statement all the more impactful.
We as marketers must be ready ... ready to continue our marketing education to incorporate AI and to use that knowledge to take our brands to the next level.
This is just one reason why we launched the AI Academy for Marketers, an online education platform to help marketers understand, pilot and scale AI.
The Academy features deep-dive Certification Courses (3 - 5 hours each), along with dozens of Short Courses (30 - 60 minutes each) taught by leading AI and marketing experts—all available on-demand.
The Certification program specifically gives marketers the tools needed to understand and execute complex topics, while providing formal credentials upon completion. 🎓 These Courses are intensive deep dives into core marketing AI topics (think business strategy, content marketing, data and analytics, among others). They take an average of 3 - 5 hours to complete, and include video lessons, quizzes, downloadable resources and certificates for Course completion.
Certifications are available as part of our Academy Memberships for $999/year or for individual purchase for $499 apiece.
Keep reading for a closer look at what's offered in the Certification program, plus how to get started.
Earn a Professional Certificate in These 5 Courses
1. AI for Content Marketing 101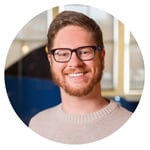 with instructor Mike Kaput, Director, Marketing AI Institute
It takes a lot of time and money to create great, consistent content marketing. Luckily, AI can help you to reduce costs by intelligently automating repetitive, data-driven tasks. And, even better, AI doesn't just cut costs: it can drive revenue by improving your ability to make predictions about your content marketing. For example, it can help you to analyze existing content, choose keywords and topic clusters, construct buyer personas, create data-driven content and more.
In this Course, you'll learn how to use AI for content planning, production, personalization, promotion and performance. You will also learn how to:
Create intelligent content strategies that target the right people, talk about the right topics, and get audiences to take action.
Augment your current content production teams with robust AI tools, so they can produce better assets in less time.
Scale your content marketing programs by using AI to create, test, and optimize.
Visit the full Course overview for more information about the curriculum and the instructor.
2. Intelligent Attribution Modeling for Marketers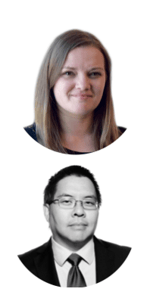 with instructors Katie Robbert, CEO, Trust Insights; and Christopher S. Penn, Co-Founder and Chief Data Officer, Trust Insights
Marketers say that demonstrating impact on financial outcomes is top priority for the C-suite. That said, marketers show weakness in integrating customer information across channels. We often can't pinpoint the cause of a major business effect.
In this Course, the experts break down attribution modeling best practices (i.e. how to identify who or what gets credit for a business impact you care about), plus how to set up your own model. You will also learn:
The 5 methods of attribution analysis—first touch, last touch, linear, time decay, position based.
The 6C Data Quality Framework—clean, complete, comprehensive, chosen, credible, calculable.
How to structure your attribution analysis correctly
Heads up that required technology includes Google Analytics with goals set up (and collecting data), as well as a free Tableau public account.
Visit the full Course overview for more information about the curriculum and the instructors.
3. Machine Learning 101 for Marketers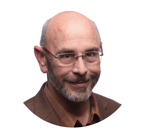 with instructor Jim Sterne, President, Target Marketing of Santa Barbara
You don't need a computer science degree to understand and apply machine learning to your marketing; but, you do need to understand how it works.
This Course does a deep dive into what machine learning is, how it works, how it can drive performance in marketing and sales, and how to implement it in your marketing strategy.
You'll also learn:
How machine learning can be used to drive performance in marketing and sales.
Actionable insights on how to get started with machine learning in your business.
Visit the full Course overview for more information about the curriculum and the instructor.
4. The Intelligently Automated Agency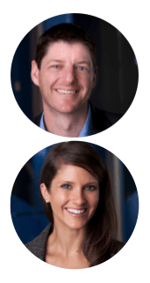 with instructors Paul Roetzer, Founder, Marketing AI Institute; and Jessica Miller, Managing Director, PR 20/20
AI presents big ways for agencies to augment operations and improve results for clients. That's why we created this workshop for agency owners looking to make their companies more profitable and competitive. In this three-hour Course, you'll learn how to:
Use AI to automate repetitive, manual tasks, freeing up talent to pursue higher value and higher profit activities, as well as increase margins.
Enhance the value of the work you already do for clients by augmenting human creatives with machine systems to personalize, produce, and perform at scale.
Uncover strategies to turn AI from buzzword into a business development tool that drives performance and opens up new profitable pathways.
Visit the full Course overview for more information about the curriculum and the instructors.
5. AI and Data for Beginners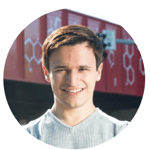 with instructor Cal Al-Dhubaib, Managing Partner, Pandata
Data is what powers all AI solutions. So, it's critical that marketers ask the right questions about their data. This Course gives marketers the tools they need to go from reading about AI to actually using it. You'll learn:
Data quality and how it impacts expected outcomes. We will demonstrate how inputting biased data could result in bad or unfavorable decisions.
Vendor evaluation, and the questions to ask related to your data to ensure the technology will work for you as planned.
Ethics and the appropriate use of data, as it relates to ownership, consent, privacy and transparency.
Case studies of companies that have successfully leveraged their data to solve complex business problems and the lessons they learned along the way.
Visit the full Course overview for more information about the curriculum and the instructor.
More About the Academy
AI Academy for Marketers is designed for marketing professionals and students at all levels, and largely caters to non-technical audiences, meaning members do not need backgrounds in analytics, data science or programming to understand and apply what they learn. For one low annual price of $999, Members get:
25+ Courses organized by marketing categories.
Certificates for completion of select deep-dive Courses.
Ongoing access to new Courses and Certificates as they go live each quarter.
Quick Take videos featuring simple answers to common AI questions and challenges.
Private Community access to the AI Academy for Marketers Slack Group.
Ask Me Anything Zoom sessions with Academy instructors.
Marketing AI Conference (MAICON) keynote videos featuring industry leaders.
AI Tech Showcase library featuring product demos with leading marketing AI tech companies.
Marketing AI Show Podcast library with audio and transcripts for each episode. (Coming soon)
Vendor discounts from select partners. (Coming soon)
MAICON VIP pricing and experiences. (Coming soon)
Dozens of additional resources, including: slide decks, templates, worksheets and quizzes.
Visit the AI Academy website to learn more.
Sandie Young was formerly the Director of Marketing at Ready North. She started at the agency during the summer of 2012, with experience in magazine journalism and a passion for content marketing. Sandie is a graduate of Ohio University, with a Bachelor of Science from the E.W. Scripps School of Journalism.