Artificial Intelligence has reached peak hype stage, but is it possible that its potential to transform marketing, and your career, is even greater than advertised?
You bet. And Wednesday, April 11 at 2:00pm Eastern you can learn how to use AI to improve your marketing performance in a free webinar from Content Marketing Institute and the Marketing AI Institute.
Sponsored by AI content platform Acrolinx, How to Get Started with Artificial Intelligence in Content Marketing will go beyond the splashy headlines to explore a framework that makes AI approachable and actionable for every marketer.
Paul Roetzer, founder of the Marketing AI Institute, will walk you through our 5 Ps of AI framework for understanding and applying AI in your marketing. He'll also present a collection of use cases and technologies to make your marketing more (artificially) intelligent. The framework will teach marketers how to evaluate and implement AI across:
Planning

Production

Personalization

Promotion

Performance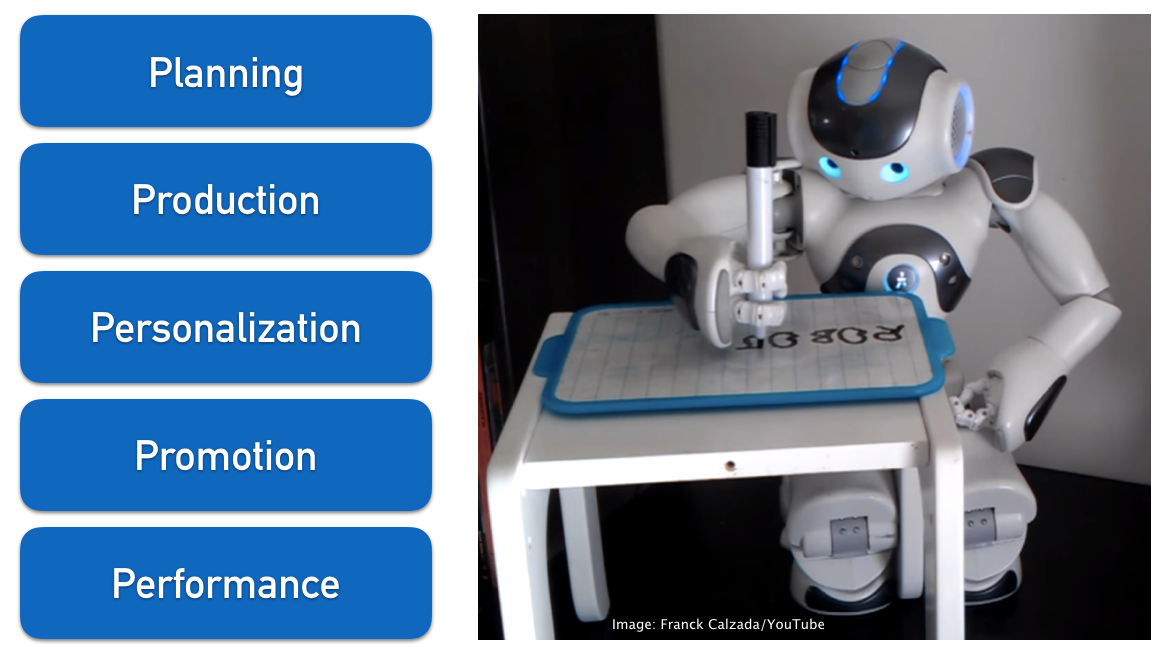 The 5Ps framework is designed to broadly cover the entire marketing process, and help marketers identify gaps and seize opportunities to implement AI at every level of their operations
The webinar will last one hour, and Paul will take audience questions.
AI can be your competitive advantage. It can give you superpowers. But, you have to know how to get started. This webinar will show you how.
As Chief Content Officer, Mike Kaput uses content marketing, marketing strategy, and marketing technology to grow and scale traffic, leads, and revenue for Marketing AI Institute. Mike is the co-author of Marketing Artificial Intelligence: AI, Marketing and the Future of Business (Matt Holt Books, 2022). See Mike's full bio.