Businesses that provide outstanding digital experiences to their buyers are more than twice as likely to be chosen by consumers.
But the reality is most B2B websites aren't built for the customer-led, always-on digital experience buyers have come to expect.
Conversations can be the new conversion. Conversational engagement is your quickest route to ROI.
Available on-demand, Marketing AI Institute and Drift team up to present a free webinar: From Conversation to Conversion: Why Conversational Engagement is Your Quickest Route to ROI.
Hosted by Marketing AI Institute founder Paul Roetzer, the webinar features a presentation from Drift's Mark Kilens and Kyle Bastien on:
How to use AI enabled chat to start and continue conversations with your buyers at every stage of their buying journey.
Why immediate buyer engagement is your easiest way to ensure high ROI.
What the new conversational marketing blueprint is and how you can use it to drive conversions across all of your channels.
Click the button below to watch the webinar now.
Hosted By: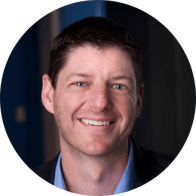 Paul Roetzer is founder and CEO of PR 20/20 and Marketing Artificial Intelligence Institute; author of The Marketing Performance Blueprint (Wiley, 2014) and The Marketing Agency Blueprint (Wiley, 2012); and the creator of the Marketing Artificial Intelligence Conference (MAICON) and AI Academy for Marketers.
Presented By:
Mark Kilens leads content and community at Drift. His team teaches people how to transform how businesses buy from businesses with conversational marketing & sales.
He previously was VP and founder of HubSpot Academy. He built the HubSpot Academy from the ground up, and in doing so, has educated millions of people and created a best-in-class hub of marketing and sales education.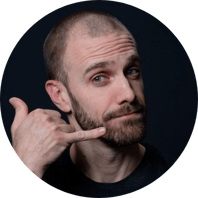 Kyle Bastien is the Director of Sales Enablement at Drift.
He's a sales guy at heart, and has carried a bag at early stage start-ups and public companies alike. The best thing in the world to Kyle is coaching reps to enter 'The Matrix' of sales.
As Chief Content Officer, Mike Kaput uses content marketing, marketing strategy, and marketing technology to grow and scale traffic, leads, and revenue for Marketing AI Institute. Mike is the co-author of Marketing Artificial Intelligence: AI, Marketing and the Future of Business (Matt Holt Books, 2022). See Mike's full bio.