Out-of-home marketing and outdoor advertising is changing with the help of AI. And now is the time to integrate smarter OOH into your marketing mix.
Our upcoming May 12 webinar explains how outdoor advertising and out-of-home marketing (OOH) can drive traffic to your business.
Join Tim Rowe, Chief Strategist at OneScreen.ai, as he shows the near-limitless potential of OOH campaigns using AI.
See AI in Action when Tim explains how AI-powered out-of-home campaigns can help you:
Reach the right audience at the right moment
Leverage and provide data without sacrificing creativity
Extend your digital marketing beyond handheld devices and computer screens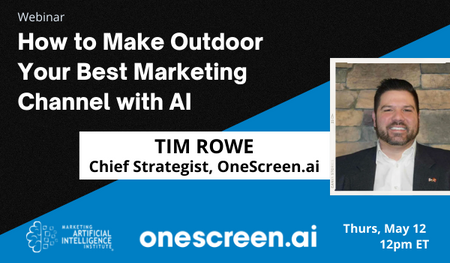 When you think out-of-home, you inevitably think billboards. But it's so much more than that. It also means transit media, street media, and airport media. Think about reaching your customers in shopping malls, grocery stores, healthcare centers, gas stations, bars, and retail locations. As the world opens back up, your consumers will be on the go. Why not reach them where they are…and be able to measure the performance and results?
Artificial intelligence can help you reach your customers and ideal audience where they're spending their time...and target them as you've never been able to before.
Register today for this AI in Action session with OneScreen.ai, and we'll see you Thursday, May 12 at 12 pm EST/9 am PST.
And in the meantime, catch one of Tim's OOH Insider podcast episodes. On this episode, Frank Petka, Producer of Billboard Boys, shares the story of three men's determination to earn a home by living on a billboard.
Key takeaways from this episode include:
The creativity of the billboard these men stayed on promoted the radio station's switch from country to big band music. Unfortunately, the creative and target audience did not bode well.
This story went viral before viral was a thing. It began as a regional contest and quickly gained national, and even international, traction. For four months straight the media covered this story on every major tv station, radio station, and newspaper.
If you have "lightning in a bottle" put a cap on it. The contest gained national media attention every day. This was a huge opportunity for brands to advertise in OOH, but no one could fast enough.
"Billboards are timeless; the ultimate medium." ~Frank Petka
And for a great example of OneScreen.ai's AI in action, read this case study about how Leafly, an online marketplace connecting cannabis businesses with consumers, used OOH to gain web traffic in priority markets.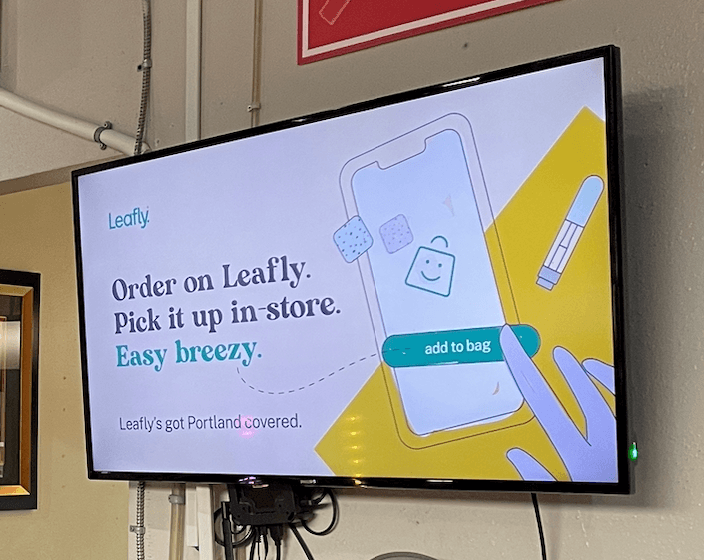 See you May 12!
Our expert guest, Tim Rowe, is Chief Strategist at OneScreen.ai, a SaaS-enabled B2B marketplace provider for out-of-home (OOH) advertising. Tim has hosted the OOH Insider Show, the fastest-growing podcast in the OOH advertising industry, since 2019. Having spent time on both the buy and sell sides of media, Tim understands the demands of brands and advertisers and what each needs to succeed. Tim began his career in the United States Marine Corps.
Already registered for our May 12 webinar? Great! Visit our webinars page for other live webinars coming up this quarter.
Cathy McPhillips is the Chief Growth Officer at Marketing AI Institute.